Hip-Hop's Catchiest Choruses Since 2000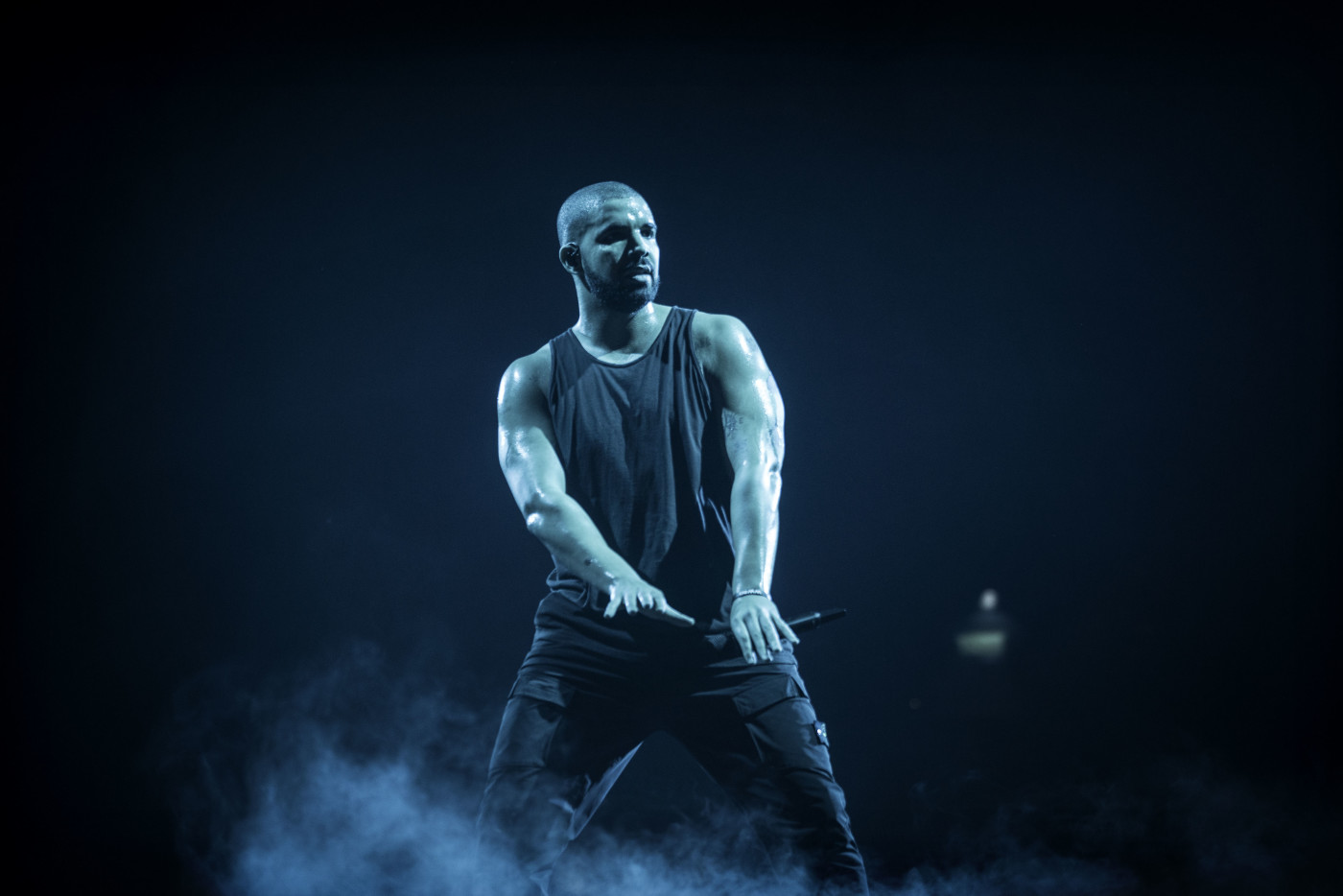 The-Dream, and later JAY Z, told you they don't need no hook on their shit.
Murphy Lee and Jermaine Dupri asked each other what the hook gon' be, until that very question became a hook.
As much as some rappers hate to admit it, the search for the perfect chorus to go between every 16 bars is as much a delicate craft as penning the verses. Now and then you can get away without a chorus and make a hit (it helps if you're Wu-Tang). But generally, you'd better be ready to sing or shout or sample something catchy as hell, or hire someone who can, to get your joint into heavy rotation.
As hip-hop has become more collaborative, "hire someone" is the most popular route, with MCs outsourcing the task of writing and performing hooks to producers, hip-hop-ready singers, or even fellow rappers. Then there are those moments when someone you'd never expect comes up with the anthem you end up shouting all summer. You might love some of them, you might hate some of them, but pretty much all of them are bound to be stuck in your head for the rest of your life: these are hip-hop's catchiest choruses since 2000.
Mims, "This Is Why I'm Hot" (2007)
Album: Music Is My Savior
Producer: Blackout Movement
Label: American King Music/Capitol Records

"This Is Why I'm Hot" is a classic case of a chorus so insanely catchy that almost everything else about the song, even the inventive sample collage of regional rap classics Mims weaves throughout the first verse, takes a distant backseat. When the track blew up the airwaves in early 2007, Mims' label, Capitol Records, took its sweet time putting the song for sale on iTunes. And it was either coincidence or business savvy that led to Jae Millz having the only version of "This Is Why I'm Hot" on the digital retailer for a few days, in which time the mixtape freestyle rocketed to No. 3 on the iTunes sales chart. Soon enough, it was pulled and the Mims version was released, but for that moment, it was clear that all people really cared about was getting that hook on their iPods.
J-Kwon, "Tipsy" (2004)
Album: Hood Hop
Producer: Trackboyz
Label: So So Def/Arista

For about half a decade, St. Louis was the unlikely party rap capital of the world, and they owe it all to the double R—not Ruff Ryders, mind you, but the spelling quirk associate with those slurring Missouri accents. First was Nelly's "Hot In Herre," then Chingy's "Right Thurr," and then "errybody," as in "errybody in this bitch gettin' tipsy." It's a testament to how catchy that simple mantra was that J-Kwon reached No. 2 on the Hot 100 with an ode to public drunkenness at the age of 16. All he had to do to keep controversy at bay was insincerely proclaim, "Teen drinking is very bad" at the top of the song—which he immediately negated with a flippant, "Yo, I got a fake I.D., though!"
Trick Daddy, "I'm A Thug" (2001)
Album: Thugs Are Us
Producer: Righteous Funk Boogie
Label: Slip-N-Slide Records

Ever since JAY Z plundered the Annie soundtrack for multi-platinum glory, the pop appeal and subversive underbelly of a chorus of little kids singing the hook of a big, booming rap song has been irresistible. Trick Daddy included singing tykes to great effect throughout his career, on "Amerika," "I Wanna Sang," and of course, "The Children's Song." But the main reason we know Trick loves the kids is "I'm A Thug," his 2001 crossover smash, in which a crowd of elementary schoolers proudly declares, "All day every day/Baby, 'cause I'm a thug/Wouldn't change for the world."
YoungBloodZ, "Damn!" (2003)
Album: Drankin' Patnaz
Producer: Jazze Pha, Lil Jon
Label: So So Def/Arista

2003 was a pivotal year for Lil Jon, the moment where he transitioned from a regional star to the voice that killed clubs all over the world. And in that moment, before Usher-caliber superstars came calling, he still belonged to Atlanta rap. So So Def's The YoungBloodZ had the good fortune of snagging the first big Lil Jon track, after "Get Low" broke. With a video that showed the rest of the country how to do the A-Town Stomp, and a hook that sounded tough even when censored to "don't start no stuff, won't be no stuff," Sean Paul and J-Bo owned at least half the summer with "Damn!" before sending their producer off to rule the world without them.
T.I., "Bring Em Out" (2004)
Album: Urban Legend
Producer: Swizz Beats
Label: Grand Hustle/Atlantic

"Just the sound of his voice is a hit," JAY Z bragged in 2003, and it would soon prove truer than he'd ever realized. During his temporary mid-decade "retirement," getting Hov to guest on a track was even harder than usual, but Swizz Beatz spearheaded a trend of sampling JAY's voice for the hook in lieu of getting an exclusive cameo. Swizzy said it was the commercial release of The Black Album acapellas that inspired the samples, which is odd when you consider the fact that he was also a DJ who knew all about 12" acapella mixes, and the fact that he actually knows JAY Z, and could have just asked for the stems.
Ace Hood f/ Future & Rick Ross, "Bugatti" (2013)
Album: Trials & Tribulations
Producer: Mike WiLL Made It
Label: We the Best Music Group/Cash Money/Universal Republic

The 8 bars of pure unadulterated Nayvadius Cash that happen between Ace and Rick Ross's verses are the reason "Bugatti" is an anthem. Following the slithering first half of the chorus, Future erupts into a hoarse refrain of, "I woke up in a new Bugatti"—a Kafkaesque fever dream in which he sounds just as likely confused and horrified as excited to open his eyes in an unfamiliar foreign whip. Is he sleeping in the driver's seat on a stakeout with his crew? Is he so paranoid about the haters he's collected since he got rich that he can't stand to leave his prized possession in the driveway unattended? The world may never know.
Missy Elliott, "Work It" (2002)
Album: Under Construction
Producer: Timberland, Missy Elliot (Co-producer)
Label: Goldmind/Elektra

By 2002, Missy Elliott and Timbaland were already recognized as mainstream rap's foremost eccentrics and innovators. But still, having a substantial chunk of your chorus back-masked into incomprehensible alphabet soup was a bold move even by their standards. Thankfully, everybody got the joke, that the backwards section was actually a rewind of the previous line—"put my thang down, flip it, and reverse it"—and the song became another weird, ballsy pop smash for the Virginia duo. Well, almost everybody; there are still some lost souls out there furiously googling to figure out what "fremme neppa venette" means. And they were really in trouble when the follow-up single, "Gossip Folks," arrived.
JAY Z f/ Pharrell, "I Just Wanna Love U (Give It To Me)" (2000)
Album: The Dynasty: Roc La Familia
Producer: The Neptunes
Label: Roc-A-Fella/Def Jam
There was a time, around the turn of the century, when the more public half of the Neptunes hitmaking braintrust just threw his amateur Curtis Mayfield routine onto tracks as a scratch vocal, to be replaced by a more technically proficient hook singer. That is, until clients like Mystikal and JAY Z started leaving his voice on the track with platinum results. Jigga has rarely sounded like he's having more fun in the booth than on "I Just Wanna Love U," darting in and out of Pharrell's melodic delivery. But then there's a third, less familiar voice cutting through the middle of the hook—as it turns out, Omillio Sparks, a State Property second-stringer who barely has a handful of verses in the Roc-A-Fella discography, but who ended up hollering a memorable Rick James interpolation about, "That funk, that sweet, that nasty, that gushy stuff" on one of Hov's biggest hits.
Young Jeezy f/ Akon, "Soul Survivor" (2005)
Album: Let's Get It: Thug Motivation 101
Producer: Akon
Label: Corporate Thugz/Island Def Jam

In mid-2000s rap, the Ja Rule-era mentality still prevailed: a single featuring a hook from a singer was usually a soft batch love song, and that melody had no place in a serious street rap banger. At the time, Akon, not yet a crossover pop star, and known primarily for the unrelentingly grim "Locked Up," began his run of hit rap collaborations with the similarly bleak "Soul Survivor." Here, he gave Young Jeezy some gravitas, at a time when he tended to make being a dope boy sound like the most fun profession in the world. Not satisfied with just a hook, Akon also provides the track with a memorable intro ("Akon AND Young Jee-zay!"), and perhaps the strongest middle 8 of any song on this list.