The Best New Music This Week: Roddy Ricch, Smino, Freddie Gibbs, and More
Complex's best new music this week includes songs from Roddy Ricch, Smino, J. Cole, Freddie Gibbs, YG, Nas, DVSN, Jagged Edge, Quavo, Takeoff, and more.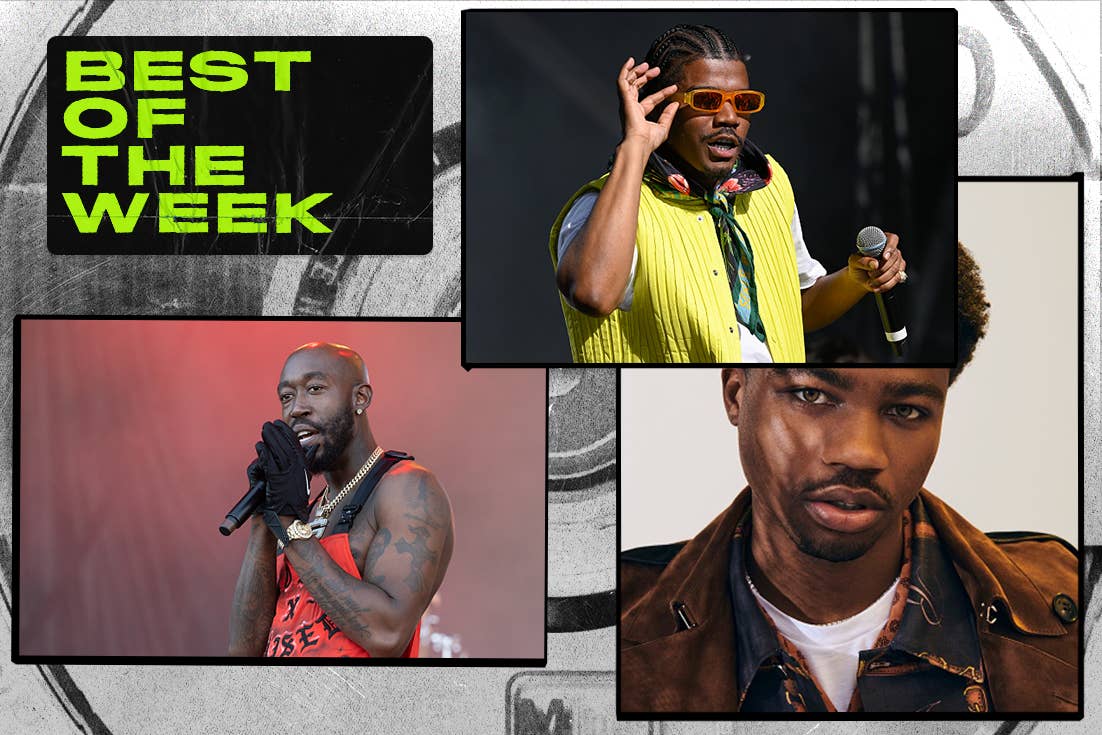 Complex Original
Image via Complex Original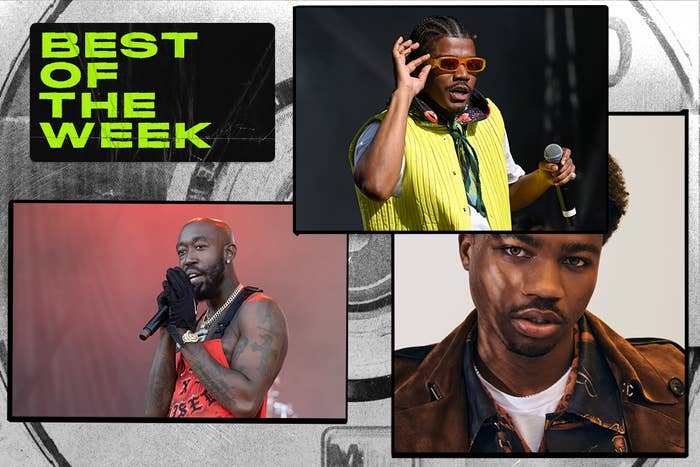 Fall weather is finally here, and with the new temperatures comes a bunch of great new releases. This week, Smino and J. Cole teamed up for their new collaboration "90 Proof." Roddy Ricch is back with an addictive new cut "Stop Breathing." And Freddie Gibbs just dropped his new album, Soul Sold Separately, featuring the standout track, "Space Rabbit." This week's list also includes songs from YG, DVSN, and more. 
Check out the best new music of the week below. You can also us on Spotify for all your fall playlist needs here. 
Roddy Ricch, "Stop Breathing" 
Smino f/ J. Cole, "90 Proof"
Freddie Gibbs, "Space Rabbit" 
DVSN f/ Jagged Edge, "What's Up" 
YG f/ Nas, "No Weapon" 
Quavo & Takeoff, "Nothing Changed"
Kenzo Balla f/ TG Crippy, "Evil Twinz"