The Best Grammy Performances of All Time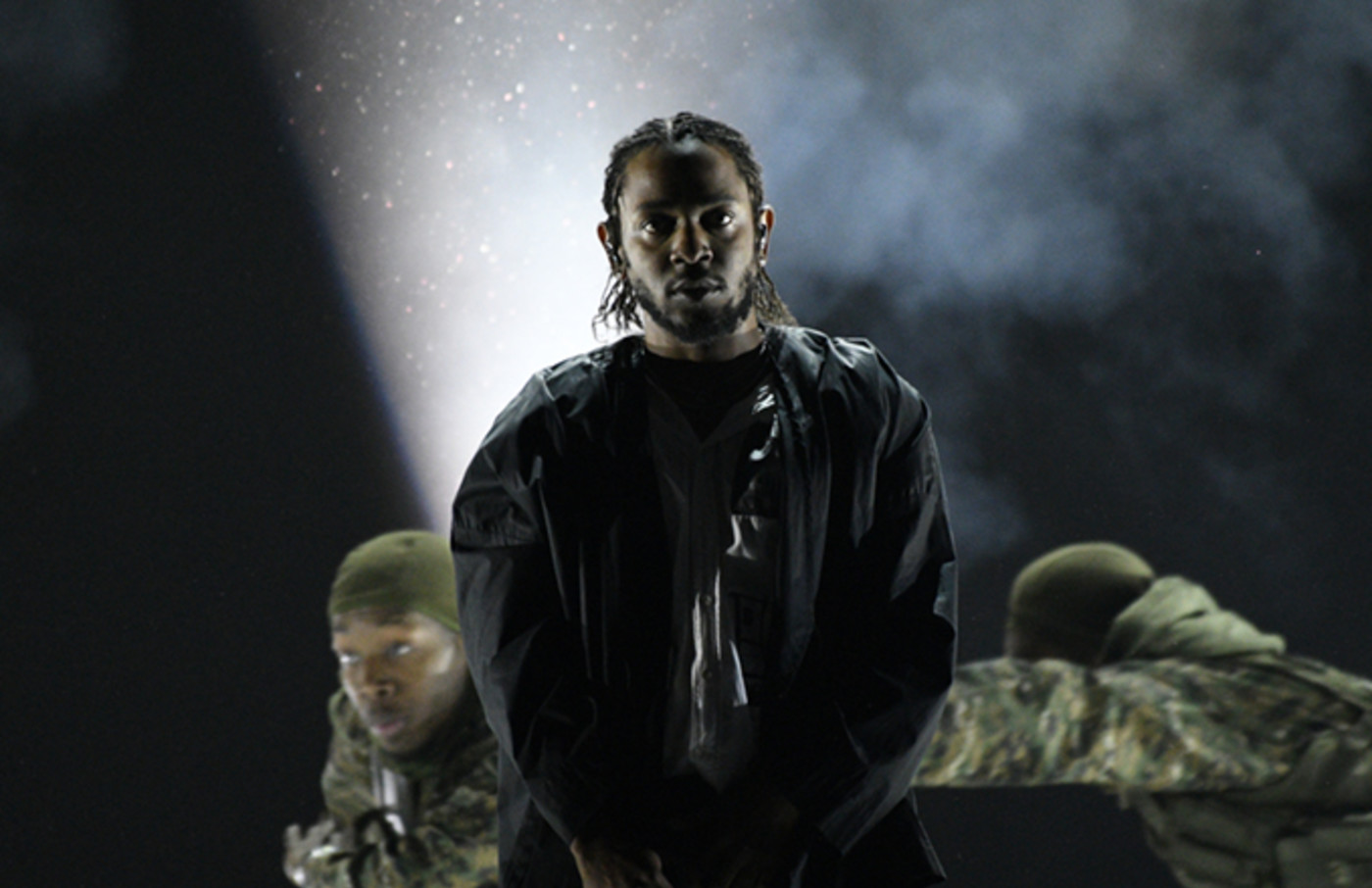 If it weren't for performers, the Grammys wouldn't exist. The Recording Academy needs performers to keep viewers entertained while they stretch out the process of letting us know who won each award (and who was snubbed). Over the years, Grammy performances have introduced us to talent we may not have been familiar with before, and solidified the legacies of many of music's biggest icons. From power ballads to fun, upbeat pop performances to the occasional unexpected twist, these are some of the best Grammy performances of all time.
1. Beyoncé (2017)
While pregnant with twins, Beyoncé performed "Sandcastles" and "Love Drought," and utilized holograms, screens, and religious symbolism. If we didn't know before, we definitely know now: Beyoncé is a goddess, period.
2. Kanye West (2005)
Things always come full circle, don't they? Kanye's Grammy debut was an emotional and deeply spiritual performance of "Jesus Walks," which was awarded Best Rap Song that night. The performance included vocals from other singers like John Legend, and was set up to resemble a church service.
3. Kendrick Lamar (2018)
Kendrick Lamar's 2018 Grammys performance included appearances from U2 and Dave Chapelle, and DAMN. cuts "XXX," "DNA," "Big Shot," "New Freezer," and "King's Dead." We knew we were in for a treat when we saw the words, "This is a satire by Kendrick Lamar"—we just didn't know what kind of treat.
4. Frank Ocean (2013)
Frank's Grammy performance (a concept that feels incredibly foreign in 2020), embodied who he is as an artist: understated, yet big and remarkable. Minimalistic in nature, the performance put Ocean's gorgeous lyrics and voice front and center.
5. Amy Winehouse (2008)
Due to issues with her visa, Amy Winehouse' 2008 performance happened via telecast. But that didn't take away from her incredible voice, or the theatrics of everyone from her to her backup singers to her band.
6. A Tribe Called Quest (2017)
"To all of those people around the world, all of those people, who are pushing people who are in power to represent them: tonight, we represent you." That's how Q-Tip opened A Tribe Called Quest's ultra-political reunion performance at the 59th Grammy Awards. Things only got more direct from there, with guest Busta Rhymes referring to Donald Trump as "President Agent Orange" and the performance ending with Tip chanting "Resist!" as he and his fellow performers raised their fists in a black power salute. Though certainly not the first ever political performance at the Grammys, Tribe's will go down in history as one of the most poignant.
7. Beyoncé and JAY-Z (2014)
The performances from Beyoncé's self-titled era never failed to be iconic, and this one was no exception. Steamy, passionate, and of course, flawlessly executed—Bey and Hov lit up the stage.
8. Jennifer Hudson (2012)
We already knew Jennifer Hudson had pipes, but many were particularly moved when she used them in tribute to Whitney Houston, who passed suddenly, right before the 54th Grammy Awards. The singer's rendition of "I Will Always Love You" remains chilling.
9. Beyoncé and Prince (2004)
Yes, it's true: in 2004, when Queen Bey was just 22 years old, she opened the Grammys (at which she later won five awards) with none other than Prince. The performance was a lovely marriage of new talent and an established veteran, and together, the duo created music magic.