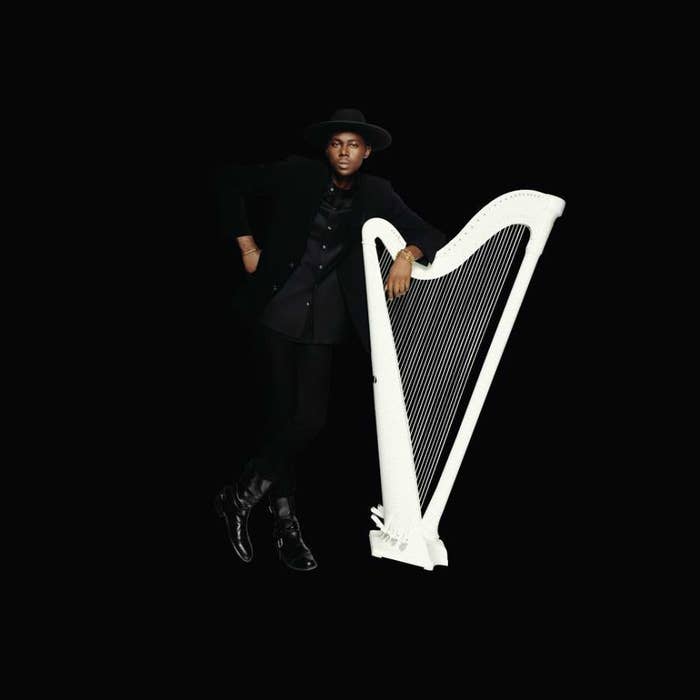 After what seemed like a rather long wait, Theophilus London's Kanye West-executive produced album, Vibes, is finally here. With 12 new tracks in total, the highlight (and most anticipated) track on the album is the full version of London's "Can't Stop" featuring Kanye. 'Ye shines on the soulful track, bringing out a flow that may remind fans of his pre-Yeezus days, while bringing it lyrically, constructing a serious series of storytelling rhymes.
Additionally, the project includes feature appearances from Jesse Boykins III, Devonte Hynes, Soko, and Leon Ware, and is currently available for pre-order on iTunes before it officially drops on November 4. Stream the album in full, and read what Theophilus had to say about the album in his own words below.
In my process of creating, I didn't want to say, 'OK. This is what the album title's going to be' and start creating around that. I more so want to be free and creative at all times. In the whole two-year process, I was tweaking the album up until the last hours of handing it in. The album is called Vibes because everything that happened creatively and spiritually just all vibed together. Everyone who worked on it with me did it on a family level. We all vibed together. You couldn't even plan it. It was all vibes.
The goal was to get back to a happy place in my life. I went through some dark times. On this album, I was chasing demons and sacrificing a lot. I'm just excited that I could make a piece of work that I'm happy about, that my great aunt was spiritually here for me to help me finish writing this album.