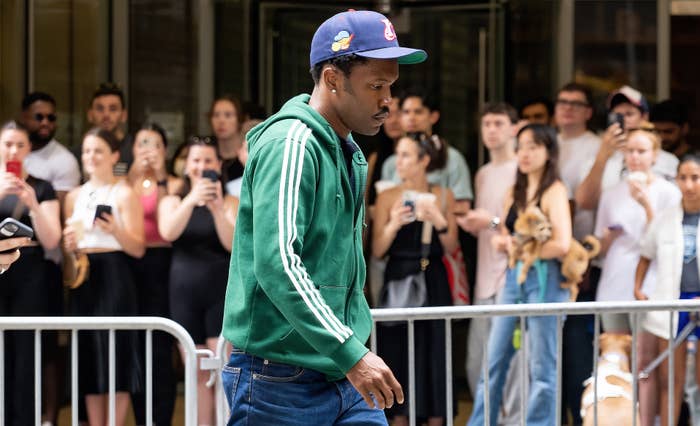 Frank Ocean is no longer playing Coachella's second weekend.
"After suffering an injury to his leg on festival grounds in the week leading up to weekend 1, Frank Ocean was unable to perform the intended show but was still intent on performing, and in 72 hours, the show was reworked out of necessity," the headliner's publicist said in a statement to Complex, citing doctor's advice and noting Ocean has "two fractures and a sprain in his left leg."
Touching on his Weekend 1 set, Frank added in the statement, "It was chaotic. There is some beauty in chaos. It isn't what I intended to show but I did enjoy being out there and I'll see you soon."
This isn't the first we've heard of Frank Ocean's injury. Shortly after the meticulous Grammy-winner's set—which characteristically drew an array of reactions—Rolling Stone reported that his "performance was adjusted at the last minute to account for an ankle injury the singer sustained during on-site rehearsals." The 35-year-old was late to the stage and forced to finish early due to the fest's curfew.
Variety now writes Blink-182 will be upgraded to a headlining slot, citing a Coachella insider. The pop-punk pioneers just played their first gig with co-founding member Tom DeLonge in nine years on Friday, taking the Sahara Stage on the opening night of the festival with a stellar set.
Coachella Weekend 2 goes down April 21-23. Bad Bunny and Blackpink are the returning headliners.