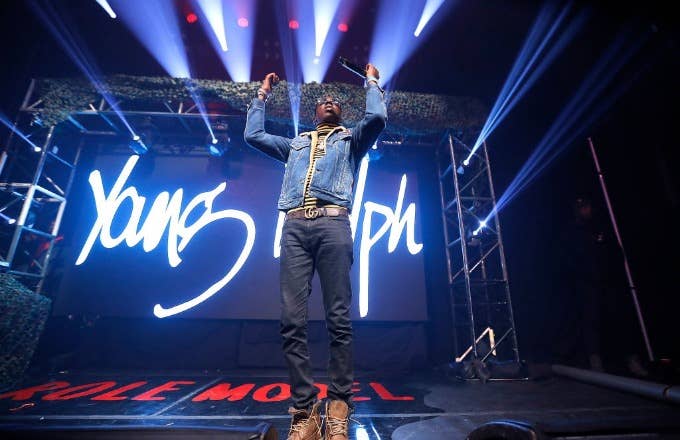 Young Dolph isn't even remotely sweating the fact that he was recently robbed of nearly half a million in jewelry at an Atlanta area Cracker Barrel.
While being bothered on film by a TMZ-er late Tuesday, Dolph clarified that no cash was taken during the incident and expressed understanding for all possible perspectives. 
"It wasn't no money," he said. "I just was in the restaurant. They broke in the car. Like, typical bullshit. I really don't give a damn about that shit. I'm too blessed and highly favored. Shit like that, people like that. All of us put together, that's what make the world go 'round."
Asked if he hopes those responsible are eventually caught, Dolph suggested simply that they be prepared to stand behind their actions. "Once you do shit, you gotta be able to stand on it and whatever the consequences is behind it, you gotta be ready to deal with it," he said, adding that he doesn't even blame them.
"I don't blame 'em," he said. "It takes all these kinds of people to make the world go 'round. It is what it is. That shit's out of my hands."
The jewelry lifting went down last week, with local police telling reporters that the suspects had also made off with Cartier sunglasses, a MacBook, a pair of AirPods, an iPad, a gun, and more. Fairburn police assistant chief Anthony Bazydlo characterized the break-in as "unusual in a number of ways," pointing to footage that shows the suspects leaving and returning to the Cracker Barrel in question three times. On the third visit, a window was broken.