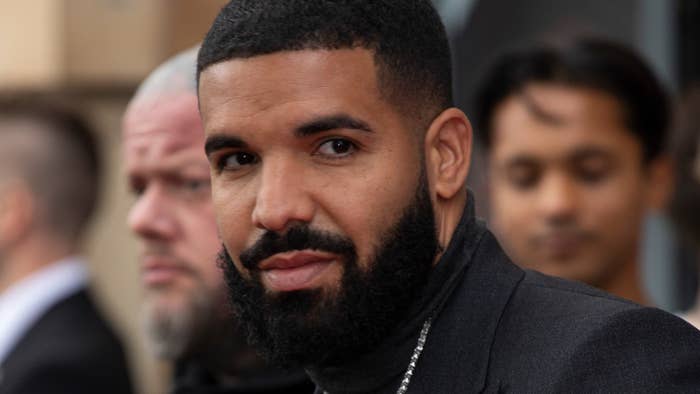 As was widely expected, Drake's new album Certified Lover Boy has fans in full dissection mode to track down any possible instance of the "Summer Games" impresario reflecting on the recent multi-part revival of his feud with Kanye West.  
The most immediately apparent example of this occurs a little over halfway through the new 21-track album on the track "7am on Bridle Path," the title of which is itself a reference to Drake's address. As you'll recall, Kanye—now in his Donda era—posted and deleted a screenshot containing Drake's Toronto address, which has been readily accessible for some time now.
Deep into the track, Drake mentions someone who's "in denial" and hasn't been "comin' correct" for years. Drake immediately follows this possible Ye assessment with what could easily be interpreted as a Justin Laboy reference. Notably, Laboy was an oft-mentioned figure amid Kanye's Donda rollout:



"You over there in denial, we not neck and neck


It's been a lot of years since we seen you comin' correct


Man, fuck a 'Respectfully,' I just want my respect


They tried to label me mean, I say what I mean


People that could've stayed on the team


They played in between"
Later, though Drake doesn't name names, the topic of an address is brought up, with Drizzy telling his intended audience to give "that address to your driver" instead of making "a post out of desperation." In the subsequent lines, Drake—now in his "deepest state" of mediation—questions an unnamed person who's trying to "impress the nation" amid unspecified speculations:



"Give that address to your driver, make it your destination


Instead of just a post out of desperation


This me reachin' the deepest state of my meditation


Why you over there tryna impress the nation?


Minds runnin' wild with the speculation"
Elsewhere, Drake taunts someone whose people are "not believers" and are leaving, all while the unnamed individual is buying into the press' hype. Also getting a call-out later on are "heroes fallin' from grace in their older ages," though no "heroes" are named. Drake later slams people who open up text conversations by using "Bro," despite them not being in "close relation." Kanye, of course, is known to be fond of using "Bro."
And toward the end, Charlamagne's recent comments about Drake's dominance seemingly gets a response:



"Far as the Drake era, man, we in the Golden Ages"
Drake has the same energy around the halfway mark of CLB in "No Friends in the Industry," which similarly sees him taking joy in the "shrinking" of someone's circle.
Stream the album in full here. And for a breakdown of production credits, click this.