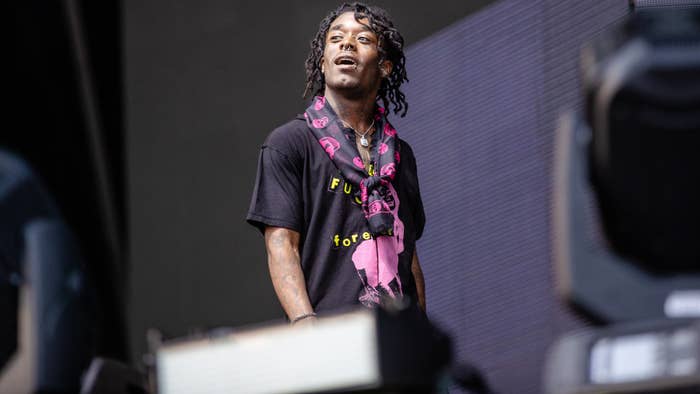 The never-endingly rewarding Eternal Atake era continues this week with the surfacing of footage showing an official merch-clad Lil Uzi Vert squaring off against a fan for a friendly freestyle trade.
In footage of the moment, which was witnessed by a handful of people at a gas station, Uzi is seen going back and forth with the skilled fan. All involved are clearly enjoying the impromptu creativity.
Awesome though the footage most certainly is, it does unfortunately beg a very specific question: Where are their masks?
Uzianity enthusiasts have been roundly rewarded this year following the marathon of patience required during what felt like eons of teases, delays, and related temporary frustrations ahead of Eternal Atake's eventual arrival. Just one week after the acclaimed album debuted at No. 1 on the Billboard 200, Uzi delivered Lil Uzi Vert vs. the World 2, which doubles as the deluxe edition of EA and the sequel to Uzi's third mixtape.
Last week, Uzi joined Nav for the Good Intentions highlight "Status."