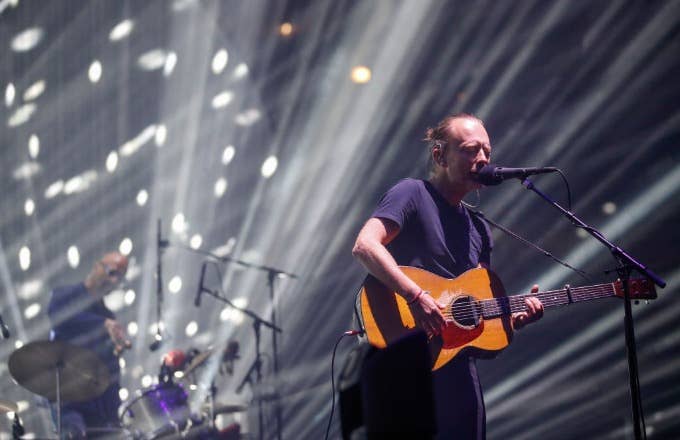 Cleveland's Rock and Roll Hall of Fame has announced its 2019 induction class, a veritable assortment of quite worthy artists that thankfully includes Robert F*cking Smith.
Indeed, the Cure is among the new class alongside Radiohead, Janet Jackson, Stevie Nicks, Roxy Music, Def Leppard, and the Zombies. "This year, we had 15 incredible nominees, all immensely talented and all recognized for their great contributions to rock & roll," a Rock Hall rep said Thursday.
In her own statement, Nicks—who now becomes the only woman to be inducted twice—teased that she'll have a lot to say about that fact when she takes the stage next year. "For now I will just say, I have been in a band since 1968," she toldRolling Stone. "To be recognized for my solo work makes me take a deep breath and smile."
An artist becomes eligible for Rock Hall induction 25 years after the release of their "first commercial recording." Furthermore, per Rock Hall rules, inducted artists should have "unquestionable" talent and have made a "significant impact" on rock & roll at large.
blink-182, OutKast, Rage Against the Machine, and Sublime are among the artists who have recently hit the required 25-year mark of Rock Hall eligibility. My money's on both blink and OutKast being inducted within the next two years.
With the 2019 edition of the ceremony set for Brooklyn's Barclays Center Mar. 29, I'm also just going to assume this means there's some semblance of a chance that Robert will make this tweet come true.
Anyway, enjoy a selection of 2019 Rock Hall class cuts below.