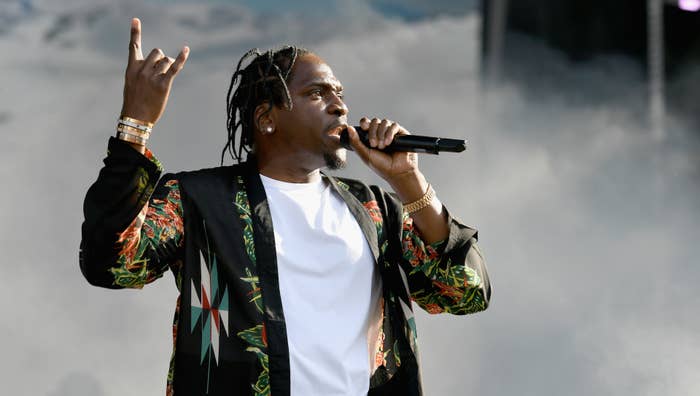 Pusha-T fans are officially in feast mode.
Wednesday, just hours after unveiling his "Neck & Wrist" collab with Jay-Z, Pusha-T unveiled the title of his upcoming new album. The "Diet Coke" artist also announced an initial run of tour dates in support of the release, which—marking a similar title to one that was previously speculated among fans—has indeed been named It's Almost Dry.
See more from King Push below. Tickets for the first phase of the new tour, which kicks off on May 29 in Seattle and is set to feature as-yet-unnamed special guests, will be available to purchase starting this Friday.
In a recent interview with Complex, Push detailed the work he's put into the new album, which follows his still-celebrated 2018 album DAYTONA. This time around, he's giving fans a 12-song experience (as opposed to DAYTONA's 21-minute running time across seven tracks) that he says is "more well-rounded" than its predecessor.
"It's more colorful," Push explained. "I think DAYTONA was solid. It's that thing, and I gave you that thing. I feel like this one is more well-rounded, with the same amount of greatness, but the bars are better and I push myself as a songwriter."
The experience of living in a pre-It's Almost Dry world was also recently improved by Pusha-T's appearance on Hot Ones, in addition to his extended interview on Complex's 360 With Speedy Morman. Revisit both below.
At the time of this writing, an official release date for It's Almost Dry had not been publicly disclosed.
In the meantime, catch the new "Neck & Wrist" lyric video: