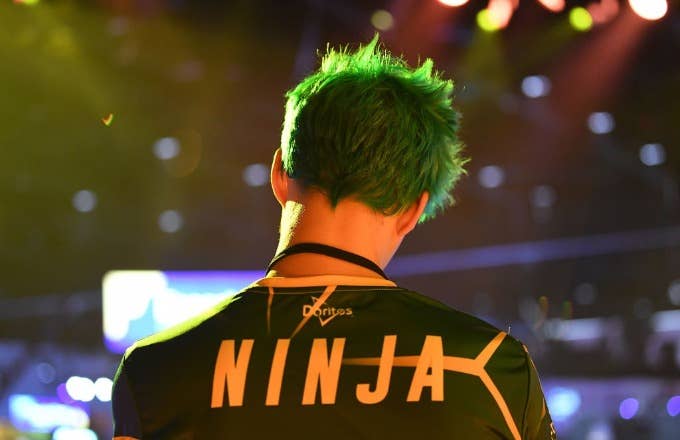 Ninja, whose 2018 haul was approximately $10 million more than mine, was recently bothered on the street by someone affiliated with TMZ. Though the resulting conversation covered a variety of topics, it's the mentions of both DrakeandTravis Scott that ultimately resulted in this article being written.
"My favorite thing to talk about is to compare [Fortnite] to the last biggest event, our biggest game, which was Minecraft," Ninja said early into the discussion when asked about Fortnite's longevity. "Minecraft was the No. 1 game on YouTube for, I think, like 10 years and the only game to overtake Minecraft was Fortnite."
Ninja went on to say that he believes a cautious estimate for how long Fortnite will be on top is "let's be pessimistic, five years." 
Drake and La Flame were mentioned later when Ninja detailed his thoughts on the ever-changing landscape of celebrity Fortnite appreciators. "The first time I played with Travis Scott, you know, he didn't know what to do," he said. "And the second time I played with him, he was a god carrying me, you know what I mean?"
Drake, meanwhile, came into the scene with knowledge of crucial gameplay terminology. "Drake's amazing, dude. He knew the lingo. That's how I know when someone knows what Fortnite is, when they know the lingo."
Ninja also gave newcomers some advice ("Make better content than people you admire") and more. Catch the full clip below if you feel so inclined.
Anyway, that $10 million figure mentioned earlier appeared in this CNN profile in which Ninja estimated that around 70 percent of his annual income stems from YouTube and Twitch.