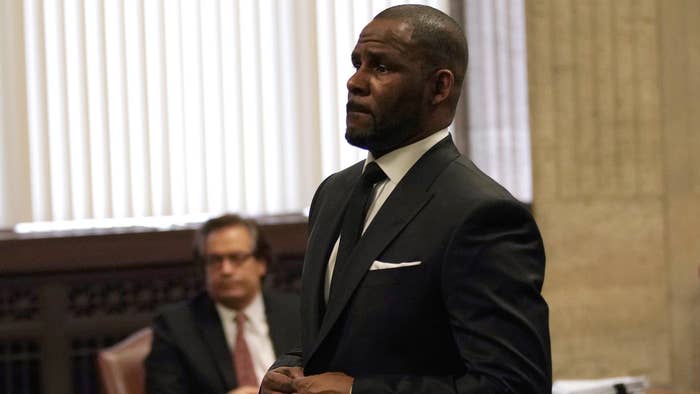 A man was arrested this weekend in Chicago and charged with making threats against prosecutors in the R. Kelly case.
The U.S. Attorney's Office for the Eastern District of New York confirmed to Complex on Monday that the man, identified as Christopher Gunn, was arrested on Saturday. He's since been charged in a complaint with making threats against prosecutors.
If convicted, Gunn faces the potential of as much as five years behind bars.
A regional report from the Chicago Tribune provides more context, including that Gunn—who's said to have been in attendance for "at least" one day of Kelly's 2021 trial—is also known as "DeBoSki." In a YouTube-shared video, Gunn is alleged to have threatened to "storm" individuals at an office in Brooklyn. He's also alleged to have made similar threats against victims who testified at the singer's trial.
Kelly was convicted by a federal jury in September 2021 of all nine counts charging him with racketeering, with sexual exploitation of children among the listed predicate acts.
"Mr. Kelly ran a criminal enterprise whose mission was to serve his sexual gratification by setting up a complex organization of enablers and handlers," Peter C. Fitzhugh—a special agent-in-charge with Homeland Security Investigations—said upon the verdict's announcement last year. "When his victims tried to escape, Mr. Kelly and his accomplices silenced them through bribery, intimidation, and physical violence."
Ahead of Kelly's sentencing, which is slated for this Wednesday, prosecutors were reported to have recommended for Kelly to be given more than 25 years behind bars.