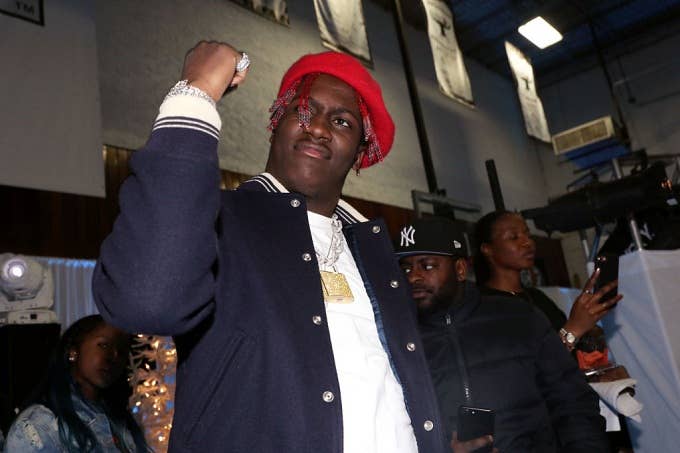 Lil Boat 2, arguably the most anticipated sequel since The Lost World: Jurassic Park, is finished. Lil Yachty announced the project's completion during a recent Instagram Live session.
"Lil boat 2 is done kid," Yachty said. Tragically, the Sailing Team boss failed to offer up a specific release date for the project.
The inaugural Lil Boat tape dropped back in March 2016 and featured the Young Thug x Quavo-assisted "Minnesota" remix and "One Night." Yachty followed Lil Boat just four months later with Summer Songs 2. Teenage Emotions, his debut studio album, arrived last May.
Monday, Yachty spoke with the Sailing Team's own Kodie Shane for a special Interview magazine feature. "There's been so much change in a year from the first show we had where everybody came to see me, to now, when you're doing your own thing," Yachty said.