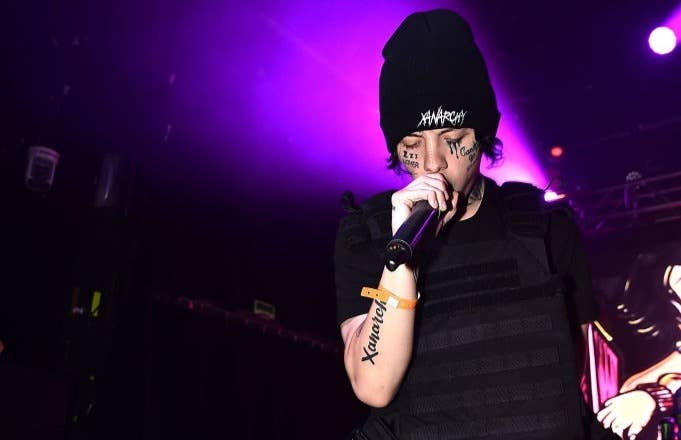 A report published Wednesday citing "law enforcement sources" claims the investigation into the gun threats that caused the cancelation of a Lil Xan show has now been closed.
The criminal investigation has been given the boot after Xan and VladHQ agreed to move forward without the pressing of charges, TMZreported. The threats in question arrived via a VladHQ video back in October, followed quickly by the promoters' decision to pull the plug on the St. Louis show. According to Wednesday's report, the disagreement between the two was related to money matters. Xan's team, ultimately, convinced VladHQ that his approach to settling said disagreement was not the proper way to handle such an issue.
"It is our top priority, including the promoters and venue, to ensure safety at every show," Xan's team said in a statement in October following news of the show being called off. "This was an old situation that has been taken care of internally. There is no reason to fear safety at any of Lil Xan's shows moving forward."
Xan, who recently told fans he was out of rehab following a year that included this incident, said Tuesday that he was looking forward to releasing new music in the months ahead. "2018 was one of the roughest years and without you guys [I] couldn't have made it through," he said on Instagram.