Lil Wayne Shares His Thoughts on Ja Morant Controversies: 'You Expect Him to Be Responsible?'
During a recent podcast interview, Lil Wayne spoke candidly about the Ja Morant situation.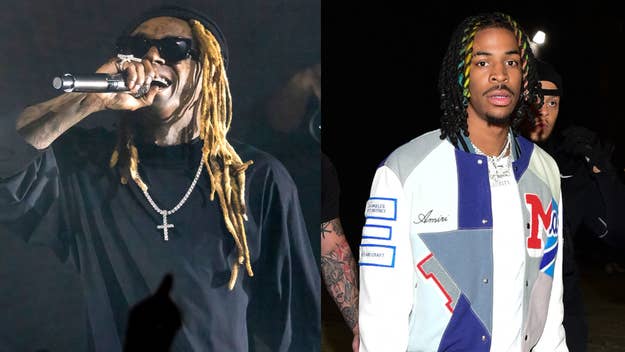 Images via Getty/Scott Legato & Getty/Prince Williams / WireImage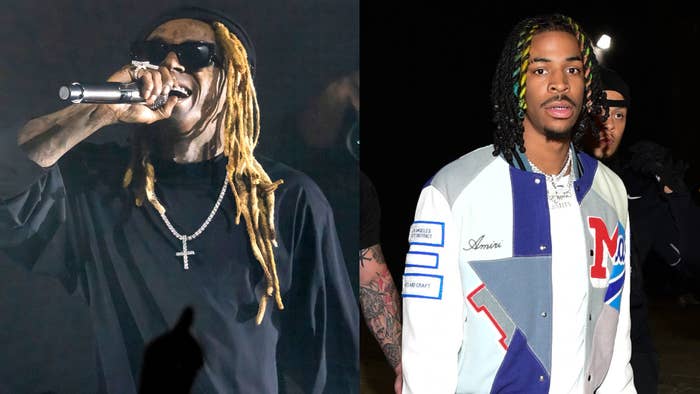 Lil Wayne has shared his thoughts on the latest Ja Morant controversy, saying in an interview on Matt Barnes and Stephen Jackson's All the Smoke podcast that people are "tripping" if they expect him to be "responsible" with his fame and success.
This week, Morant released a statement to ESPN's Adrian Wojnarowski saying he was taking "full accountability" after being suspended for a social media video in which he flashed a gun.
Asked during All the Smoke to share his take on the situation, Weezy got decidedly candid, at first reflecting on a conversation he says he recently had about Morant with his younger Young Money artists. Noting that multiple generations were in the room at the time, Weezy told the hosts that he asked the younger artists to elaborate on the "necessity" of Morant's social activity.
From there, Weezy reflected on his own younger years, connecting his mindset at the time to that of Morant's.
"So the best I can do is remember when I was younger and my homies, my squad, and we are at the age where they don't have money," he said. "I'm the one with the money and I don't even know how much I would end up with but I'm the one with some money in my pocket. I know I got a bright future. My homies, they ain't on payroll. They my homies. They live good when they're with me."
Weezy elaborated further, notably pointing out that someone in Morant's position is unlikely to ever hear the criticism coming from sports commentators or elsewhere.
"They purposely stay away from this," he said. "They stay away from all this we're saying. They stay away from hearing this."
Commentators, Weezy added, also don't really know Morant or anyone in his position. And for that matter, Weezy explained, neither does he.
"I only started knowing him when I started paying attention to him on his last year of college," Wayne said. "He comes from, like, a town of 3,000 people. What y'all expect? Y'all gave him $200 million. I just said a town with 3,000 people! You expect him to be responsible? Now we trippin' then."
Comparing this situation to his own upbringing, Weezy continued.
"My mama busted her ass to make sure everything around me was nice," he said. "I still was a knucklehead. I shot myself."
See the full discussion here. For a rundown of Morant's series of controversies, consult this recently assembled timeline.