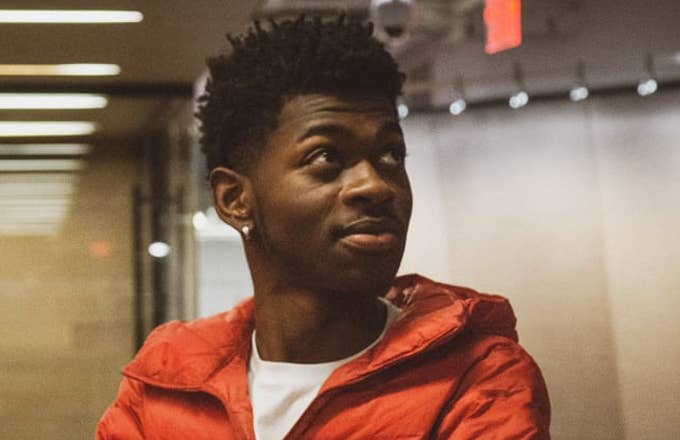 "Old Town Road," the viral hit that's inspired a wave of very good memes and an ongoing discussion about genre distinctions, can now add another smashed record to its collection.
Lil Nas X's country trap track recently received some new flourishes from Billy Ray Cyrus and, as confirmed Monday by Billboard, has now broken Drake's record on Billboard's U.S. Streaming Songs chart. The biggest haul on that chart was previously held by Drake's "In My Feelings," which tallied up 116.2 million streams in one week and now moves to No. 2 on the all-time ranking of single week streaming totals.
Over on the Billboard Hot 100, the Billy Ray version is now No. 1. The move gives Cyrus his first Hot 100 topper, having previously enjoyed top 10 megasuccess with his breakout 1992 single "Achy Breaky Heart."
Some other notable stats from "Old Town Road" this week: the song earned 124,000 downloads in one week, which is the biggest total since Drake's "God's Plan" racked up 127,000 downloads in its debut week. Additionally, "Old Town Road" tops the Digital Song Sales, Hot R&B/Hip-Hop Songs, Hot Rap Songs, Streaming Songs, and Airplay Gainer categories
An official video for the track has yet to be released. Will Smith, however, has already publicly presented some ideas. There's also believed to be a Young Thug remix on the way, which is fitting considering the brilliance of his "Family Don't Matter."