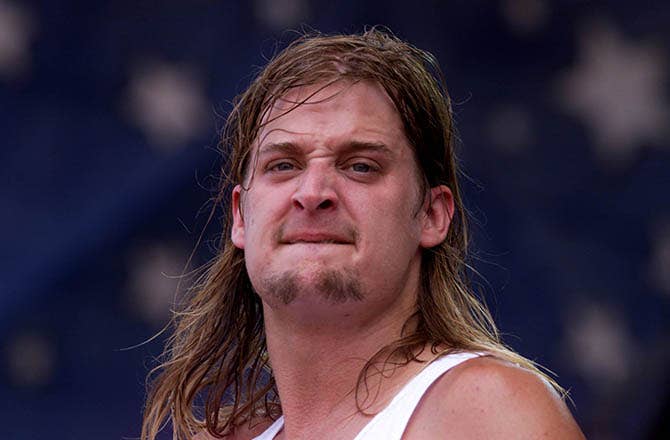 Kid Rock's preposterous claims of having "the greatest show on Earth" have finally inspired a huge fucking lawsuit.

Rock, perhaps best known for his starring role in a late '90s indie film with Scott Stapp, has been hilariously sued by Feld Entertainment. According toBillboard, Feld—longtime Ringling Bros. and Barnum & Bailey Circus owners—still holds the rights to the brand's famous trademarked slogan "The Greatest Show on Earth." "We have authorized licensees for 'Ringling Bros.' and 'The Greatest Show on Earth,' but Kid Rock is not one of them," Lisa Joiner, general counsel of Feld Entertainment, said Friday. "Feld Entertainment was not contacted by Kid Rock (or anybody else on his behalf) regarding his use of Feld Entertainment's trademark." 
Feld Entertainment CEO Kenneth Feld added that the company has "no intention" of allowing the "Greatest Show on Earth" trademark to be tarnished.
The suit, which also names Live Nation, was filed in federal court in Florida and seeks an order halting Rock from using "The Greatest Show on Earth" as his tour name. Additionally, the suit wants Rock to cease hawking merch that uses the phrase. At the time of this writing, Rock's music was still abysmal and his social media profiles were still promoting a tour erroneously referred to as the "greatest show on Earth."
Earlier this year, Rock released a new album. Check out the latest single below.