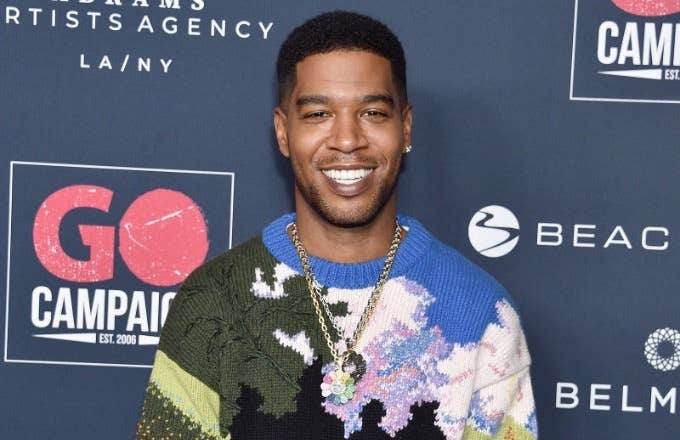 Mercifully, 2020 will bring us the arrival of Kid Cudi's two-fold Entergalactic experience, a series/album joint release that boasts Black-ish creator Kenya Barris as an executive producer.
In a new episode of Complex's Watch Less from ComplexCon festivities earlier this month, Barris shared some insight on the production and affirmed his personal Cudi fandom.
"It's crazy," he said. "It's the craziest thing in terms of TV. It's the most ambitious thing. It also shows who he is as an artist. So, he came in and we were talking about, you know, actually it was because I wanted him to do something with my daughter at school and he was super cool and did something for my daughter. But we started just talking about him and I've just been a huge Cudi fan forever."
Cudi, Barris said, is someone who "created his own lane" by giving voice to issues often left ignored by other artists at the time of his ascension. 
"He was one of the first rappers to sort of start talking about mental illness, his sort of depression . . . We started talking and he's a huge fan of animation and that notion of animation lasts forever," Barris said. While the music component of Entergalactic is an "amazing album" of "bangers," the series portion aims to give each track a full backstory.
"The idea of there's never been an album and a series dropped at the same time, so each song will have a 30-minute narrative that kind of explains what that song is about and it's a love story . . . It's a youthful love story told through Cudi's music," he said.
Barris added that Cudi fans can expect Dot Da Genius, Ty Dolla Sign, and Gucci Mane to appear on the album, which is due next year. Listen to the full episode of Watch Less, then revisit the inaugural entry, right here.