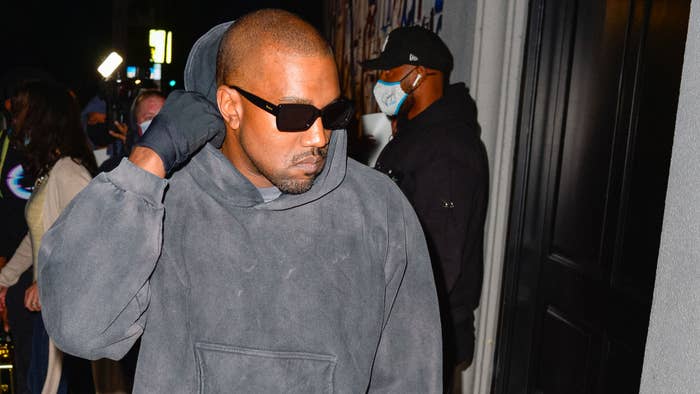 The artist formerly known as Kanye West shared a special message to fans in the U.K. over the weekend.
Amid a series of Instagram Stories updates, Ye referenced the death of Queen Elizabeth II and noted he too has lost his queen.
"London I know how you feel I lost my queen too," Ye said.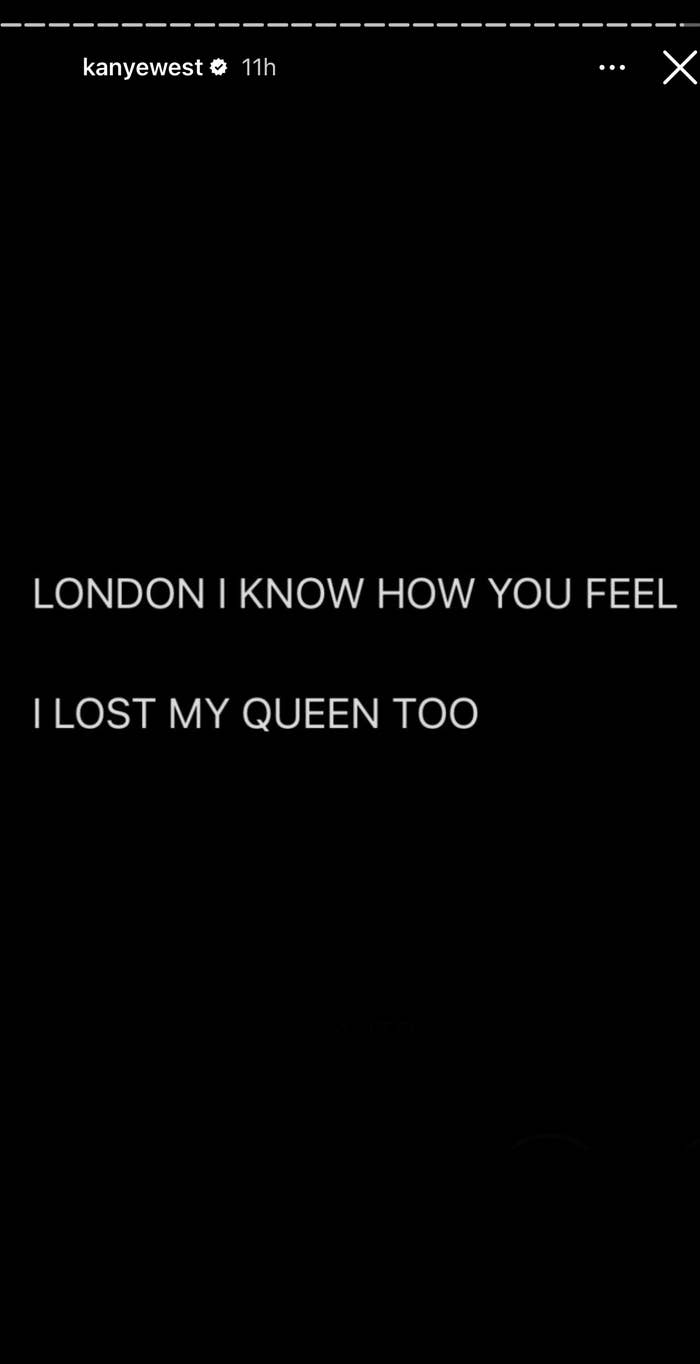 While some have since speculated the post was intended as a reference to Kim Kardashian, others have instead theorized Ye's message as being a reference to his late mother, Donda. At any rate, this isn't the first time Ye has mentioned Elizabeth II. 
Earlier this month, for example, Ye shared a number of photos of the late queen and asserted he was "releasing all grudges" due to the preciousness of life. Ye also previously shared an altered image depicting her in YZY SHDZ, as well as included her in an IG-shared ad for the increasingly ubiquitous accessory. 
Ye was a surprise guest at this weekend's Rolling Loud New York festival, where he joined Playboi Carti for a performance of their still-in-heavy-rotation Donda collab "Off the Grid." For fans, the moment served as merely the latest sign that Ye and Carti should absolutely partner on a full-scale tour experience in the near future. Although nothing official has been publicly discussed, the possibility has remained a commonly floated request among fans, particularly during the Donda era.
As for movement on the YZY SHDZ front, Ye recently revealed he was aiming to one day have the eyewear priced at $20.