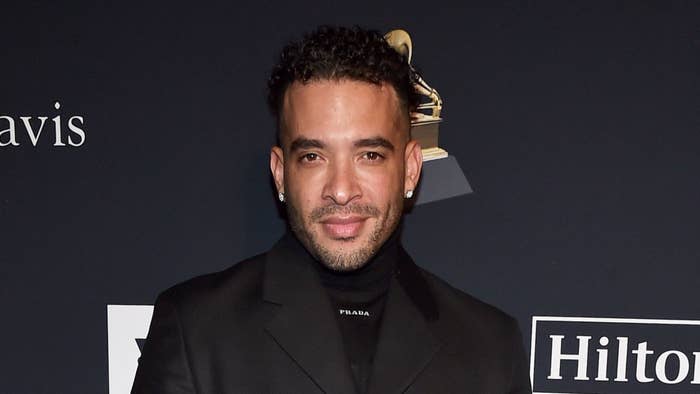 In a new interview, Hollywood Unlocked's Jason Lee looks back on the moment he decided to walk away from his position as Head of Media under the artist formerly known as Kanye West.
As anyone who's been even remotely paying attention over the past year will attest, Ye's 2022 ended with him literally praising Adolf Hitler and Nazis at large during an interview with conspiracy theorist Alex Jones. The shocking moment came on the heels of a series of anti-Semitic comments from Ye, all of which were widely criticized as fans and former collaborators alike started to distance themselves.
As Lee explained in an interview with Drea O for Complex, he was hard at work in his position (which was notably put in motion months prior to Ye's Nazi praise) and aboard for the ride until Ye started reviving presidential election-related chatter.
"I understand the gaslighting, and I understand that the Kardashians have such a stronghold on mainstream media that they can try to bury you; it was just some weird shit," Lee said when noting that he "wasn't behind" Ye's public attacks on Pete Davidson. "So I understand the outrage and the frustration. But what I didn't understand was why Kanye lost track of the strategy behind getting people to understand it and open up their hearts to empathize with him. And because he couldn't respect the leaders he put around him, look at what happened."
As for when, exactly, he resigned, Lee said it happened the same day Ye asked him for his Twitter account password. This was based on a prior spoken agreement between the two, per Lee.
"I come from a background of being involved with politics and I don't play around with that," Lee told Complex.
Still, Lee says "everything was great" until he saw photos of Ye wearing "white lives matter" t-shirts with "disgusting, vile pig of a person" Candace Owens. Lee pointed to other instances of Ye's behavior he did not agree with, all of which reaffirmed his decision to step away.
"I want him to be loved again by the culture," Lee added. "But I also want to see him take responsibility. What he said about the Jewish community was almost embarrassing because we're asking one community to politic their pain over ours; slavery was real, it wasn't a choice. And the Holocaust was a real thing that caused a lot of pain."