Surviving members of the Heaven's Gate cult aren't as stoked as I am about that recent Lil Uzi Vert development.
Tuesday, Uzi uploaded artwork that appears to tease a forthcoming project titled Eternal Atake, a phrase he previously defined on Twitter. The artwork borrows heavily from the early internet vibes of the San Diego-based cult's logo, amending its "As was promised…" tagline to mention Luv, Rage, and Uzi instead of Ti, Do, and Jesus.
Uzi later shared additional Heaven's Gate-nodding imagery, this time an animated version of himself wearing a t-shirt with a portion of the logo emblazoned on it:
When Geniusreached out for comment from the two surviving Heaven's Gate members about Uzi's artwork, they revealed they were discussing options with their legal team. "He is using and adapting our copyrights and trademarks without our permission and the infringement will be taken up with our attorneys," a rep said. "This is not fair use or parody, it [is] a direct and clear infringement."
For those not up on their cult history, Heaven's Gate is considered the "first well-known American cult of the Internet era." Over the course of three days in March 1997, as detailed in a 20th anniversary Rolling Stonereport last year, 39 members died by suicide. Members believed they had to do so in order to catch a spacecraft, which would then allow them to achieve a new level of existence.
At the time of this writing, Uzi's Instagram profile picture was still a screenshot of Heaven's Gate founder Marshall Applewhite from one of the cult's 90s-era videos: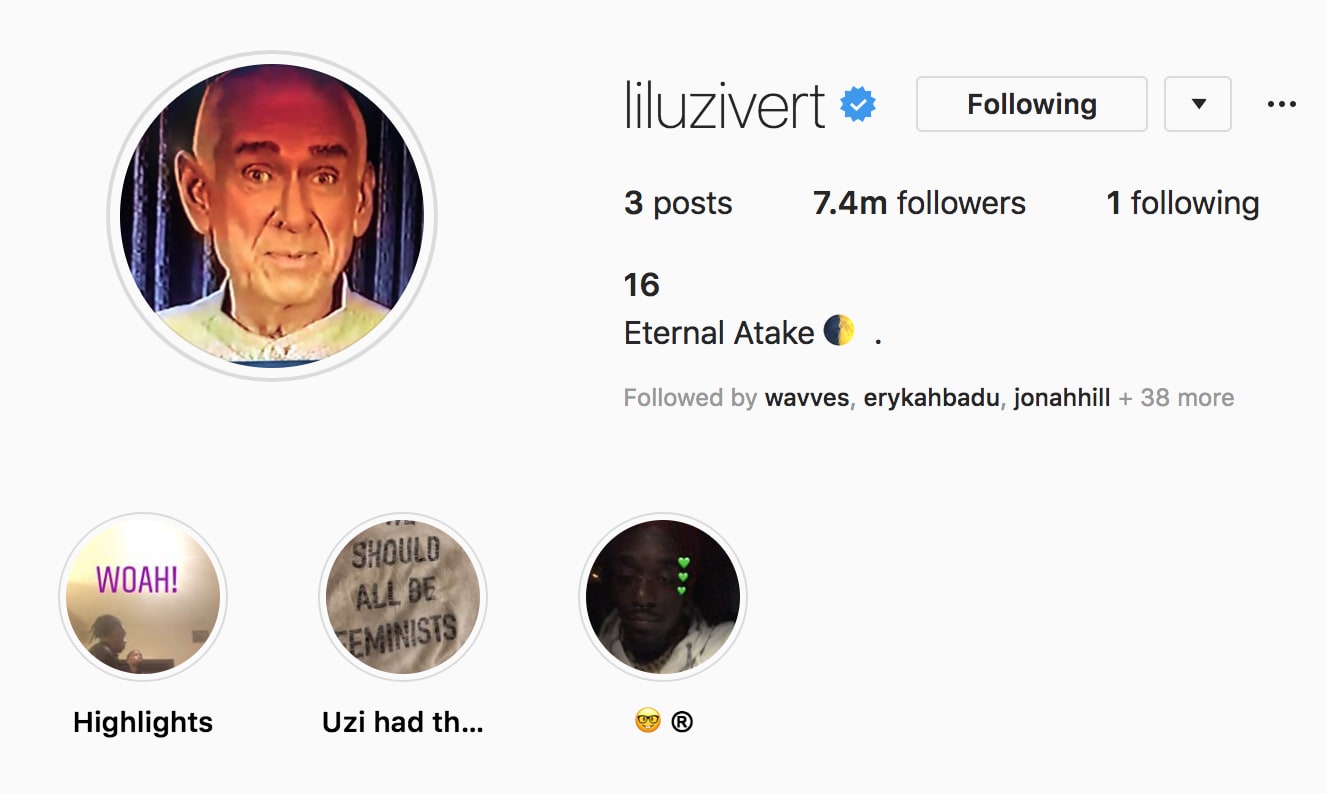 Anyway, why can't we all just be happy that new Uzi is clearly imminent?