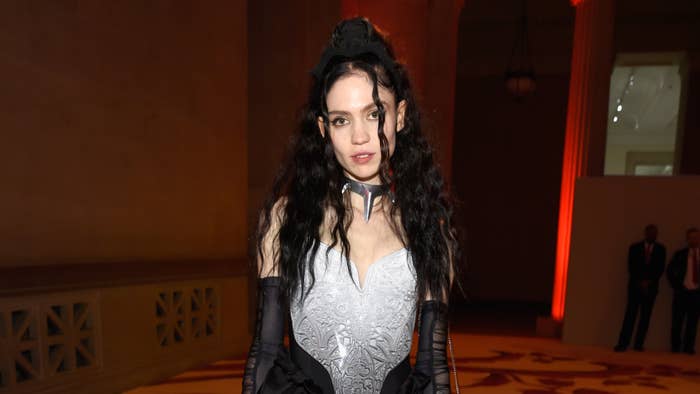 While some took Elon Musk's tweeted declaration that the name of his and Grimes' newborn baby boy was X Æ A-12 as an attempt at deflecting a prying press, Grimes herself has seemingly confirmed the name with a helpful guide on its multifaceted meaning.
Per the crafter of the superb 2020 album Miss Anthropocene, among the references contained in the name are a nod to her favorite song "Archangel" (presumably this Burial gem she's previously cited) and a hat tip to the SR-71 reconnaissance aircraft created by Lockheed.
This handy explainer follows Musk's sharing of a baby pic on Tuesday, face ink filter included:
Unfortunately for the couple, TMZ has learned that Califronia law does not permit names including numbers or symbols. We'll let you know if and when they announce a new name. 
The aforementioned Miss Anthropocene, which I will again remind you fucking ruled, marked Grimes' first new full-length piece since 2015's equally fucking ruling Art Angels, boasting the modern classic "Kill V. Maim." Though the song eventually ended up being relegated to bonus track status, the Miss Anthropocene era was preceded by the discography highlight "We Appreciate Power," featuring Hana. This five-minute opus is always worth a revisit: