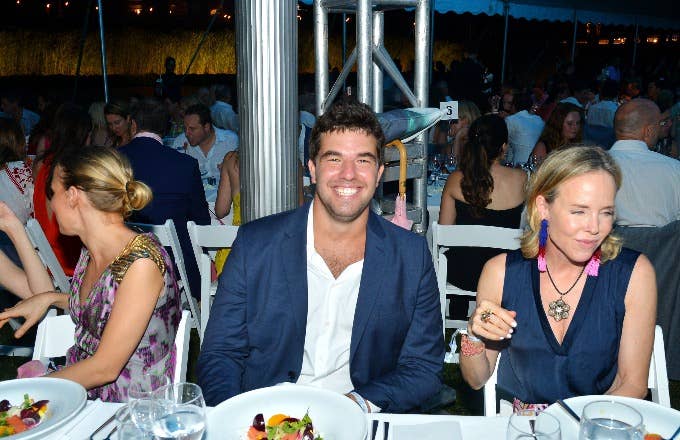 "Wrong" and "immature" are definitely two of the words one might use to describe 2017's failed Fyre Festival, which is why it's almost comforting to see them both used in Fyre Media founder Billy McFarland's recent apology message from prison.
"I am incredibly sorry for my collective actions and will right the wrongs I have delivered to my family, friends, partners, associates, and you, the general public,," McFarland said, per a humorless report from People Tuesday. "I've always sought — and dreamed — to accomplish incredible things by pushing the envelope to deliver for a common good, but I made many wrong and immature decisions along the way and I caused agony."
Those decisions, McFarland claimed, have caused him everyday "pain" in prison. See his full statement here if that's the sort of thing you're into.
As you'll recall, the Fyre Festival was a would-be music experience planned for the Great Exuma island in April and May 2017 that originally claimed to feature headliners like Migos, Blink-182, Lil Yachty, and more. Kendall Jenner and other so-called "influencers" promoted the doomed festival—with which Ja Rule was also involved—on social media. All that went to shit, however, and McFarland was ultimately sentenced to six years in prison on fraud charges.
Blink-182's Matt Skiba joked shortly after last year's Fyre fuckery that he put "all the electricity and energy in my body against that thing happening," adding that he considers himself "a pagan and a witch." In this year's "Goodbye Fire Island," a song from Skiba's main band Alkaline Trio, he again took aim at the crass proceedings with an extension of his Lord of the Flies comparison.