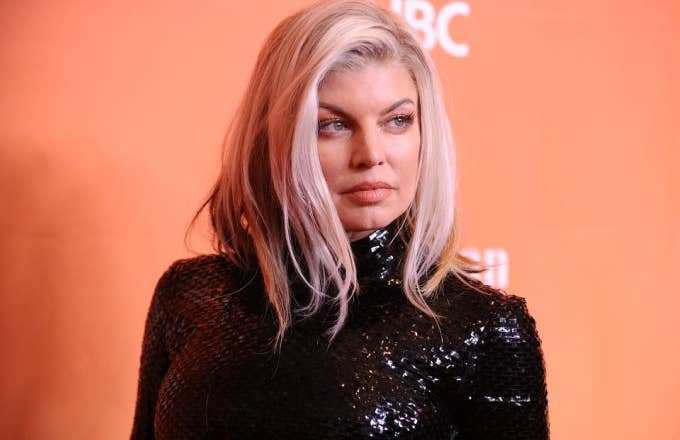 With her new album Double Dutchess still fresh, Fergie is out and about doing the interview circuit. In a new chat with iNews, Fergie talked about the inspiration behind the hit "M.I.L.F.$" video and her early '00s addiction to crystal meth.
"At my lowest point, I was [suffering from] chemically induced psychosis and dementia," Fergie, whose dance with crystal meth ended before she joined the Black Eyed Peas, said Thursday. "I was hallucinating on a daily basis. It took a year after getting off that drug for the chemicals in my brain to settle so that I stopped seeing things. I'd just be sitting there, seeing a random bee or bunny."
At one point, Fergie added, she had herself convinced that she was being tracked by the CIA and other government agencies. "I remember thinking: 'If I walk outside, and the SWAT team's out there, I was right all along. But if they're not out there, then it's the drugs making me see things and I'm going to end up in an institution. And if it really is the drugs, I don't want to live my life like this any more, anyway,'" Fergie said of one particularly memorable moment in a church.
Admittedly, the crystal meth temporarily resulted in some good times. "The drugs thing, it was a hell of a lot of fun…until it wasn't," Fergie said. "But you know what, I thank the day it happened to me. Because that's my strength, my faith, my hope for something better." In a previous interview with Time, Fergie called crystal meth the "hardest boyfriend I ever had to break up with."
Double Dutchess, which dropped back in September, also features the YG collab "L.A. Love (La La)" and "You Already Know" with Nicki Minaj: