And just like that, the dream is seemingly over (again).
Monday, unfortunate word started to spread about Kanye West telling Hot 97 host Ebro Darden that he loves Trump. This latest update amid West's Twitter-dominating return to the public eye, though not exactly shocking given his recent public praise of Candace Owens, firmly puts to rest any hope that fans—including me and everyone I know—had of West offering up an apology and explanation for his 2016 pro-Trump comments.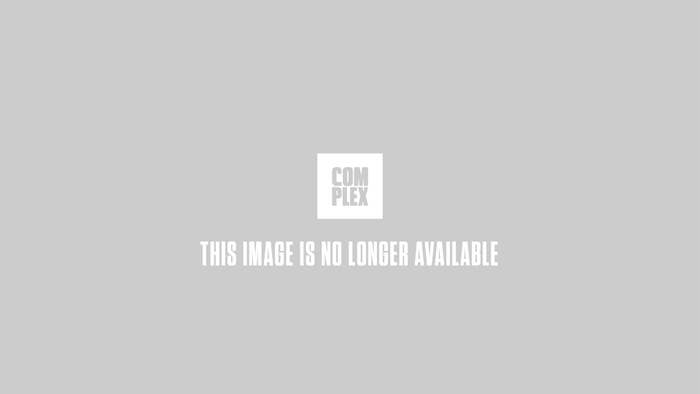 "He said 'I do love Donald Trump,'" Ebro said Monday, at around the 6:54 mark in the video up top. "Kanye West, quote, 'I love Donald Trump . . . I love Donald Trump.'" Ebro added that he pushed back against West's comments, accurately criticizing him for "living in a bubble in Calabasas" and being out of touch with everyday people.
Elsewhere, Ebro said, West spoke of being "demonized" and claimed—to Ebro's immediate correction—that "nobody really showed love for me when I was addicted to opioids and in the hospital." Laura Stylez and Open Late host Peter Rosenberg also shard their thoughts on the latest West update. Catch the full clip up top.
So, yeah, this means the same inarguably brilliant artist who has given us decades of wildly inventive classics apparently sees no contradiction in supporting a dangerous figure like Trump. This is somehow the same West who once bravely slammed George W. Bush for botching Hurricane Katrina response efforts, openly criticized hip-hop for its homophobia, and wrote inspiring slices of introspection like "All Falls Down" and "Gorgeous."
As wholly disappointing as all this obviously is, I'm still going to leave this here: