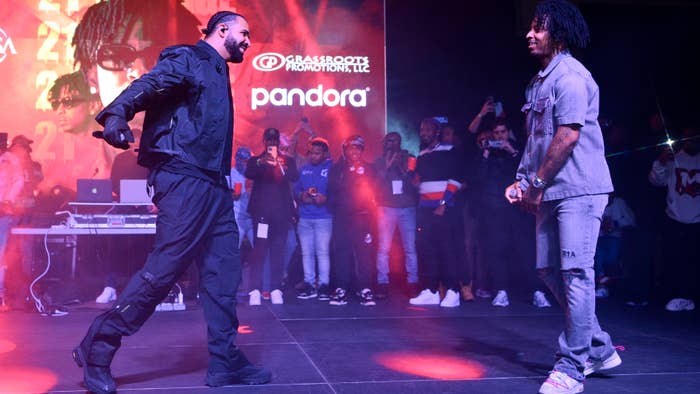 Before fans even heard a single second of Drake and 21 Savage's Her Loss album, it became apparent that the rollout strategy behind the project's unveiling wasn't going to follow the usual formula.
As previously reported, fans first received word of something new being on the horizon by way of onscreen text during the official video for the Honestly, Nevermind track "Jimmy Cooks." In the days since, fans have been alerted to a delayed release date (Nov. 4 marked a pushback from the originally announced Oct. 28 due to 40 catching COVID) and treated with a series of promo clips that collectively form what might best be described as more of a performance piece about promo rather than actual press appearances.
Below, we take a look at each facet of the larger Her Loss rollout, including the story behind the new album's cover art.
Cover Art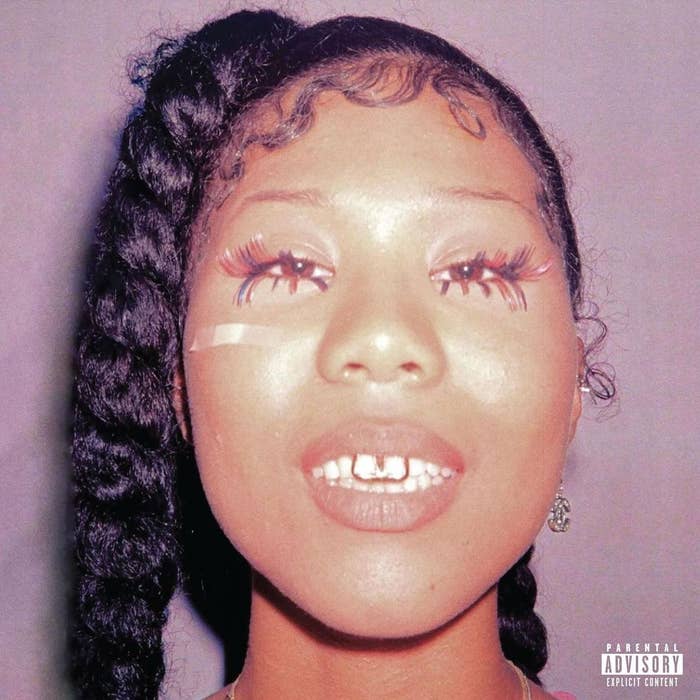 In an initial IG update announcing the promo mag's release, Drake thanked Vogue and Anna Wintour for their "love and support on this historic moment." From there, street teams in select cities across the U.S. handed out copies of the mag, which was ultimately revealed to included altered pages taken from a previously published edition of the publication.
Naturally, a video component was also released, complete with a shoutout to Charlotte's Web. 
This one, arguably, has been the highlight of the Her Loss rollout.
As you surely saw playing out in real time on Twitter and beyond, a clip emerged showing what appeared to be the opening moments of a would-be edition of NPR's Tiny Desk series featuring Drake and 21 Savage.
"Let's do it forreal tho," a subsequent response from the official NPR Music account read.
NPR later shared a lengthier statement, saying the Tiny Desk in question "is not real," although both artists have now been invited to the studio to remedy that.
Drake's porn preferences and 21's status as the "pride of London" both received airtime in this Howard Stern Show-styled footage.
As for the former, the topic resulted in the phrase "highest tier of top-givers" and also prompted Drake to share his current thoughts on the possibility of one day going the monogamy route.
"Eventually, once this is all said and done for us and that addiction of work and success and forward movement is over, I feel like we're all gonna need something real," Drake said.
Shortly after dropping the album, Drake and 21 shared a parody Saturday Night Live video. The clip, which features Michael B. Jordan introducing the duo, shows Drake and 21 performing their Her Loss track "On BS."
"@nbcsnl musical guest once again with my brother @21savage thank you for the love HER LOSS OUT NOW @michaelbjordan 🗡️🥀🤞🏽," Drake wrote in an IG post.
Drake and 21's promo run continued on the Monday after Her Loss was released with a faux A COLORS SHOW performance of "Privileged Rappers."
Check it out below.