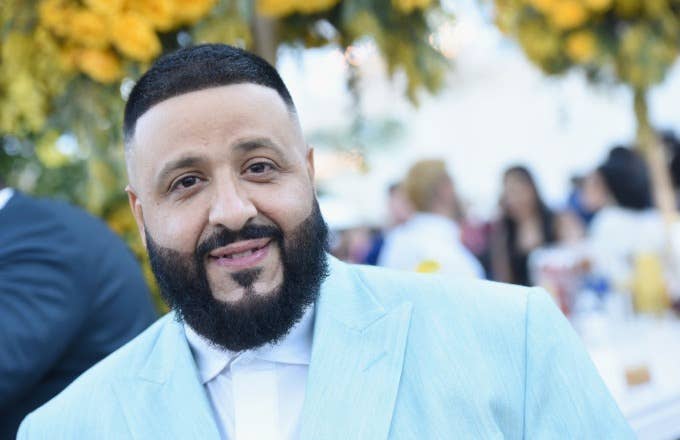 Not only can we expect a new Cardi B verse on Blueface's upcoming "Thotiana" remix, but we also have a DJ Khaled collab in the works from the 2019 Best Rap Album victor.
In a quick public announcement post detailing information he swears needs to be kept "top secret," Khaled teased the Father of Asahd track and its "epic music movie" of a video. "They said I couldn't get [Cardi B on] my album so we made sure we did a anthem together," Khaled told fans Tuesday.
In a clip presumably taken on the set of the video, Khaled and Cardi noted just how soon after the Grammys ceremony the shooting took place. See Khaled's full top secret request below:
Khaled and Cardi previously linked for Jennifer Lopez's 2018 single "Dinero," which later received a video from director Joseph Kahn. The visual bagged the Best Collaboration distinction at that year's MTV Video Music Awards, besting work from N.E.R.D and Rihanna, the Carters, and more.
Khaled recently celebrated a weight loss milestone with a reliably inspirational Instagram message to fans, crediting his participation in Weight Watchers for the success. "I started at 298 lbs and now I'm OFFICIALLY 250 lbs!" Khaled said this week, joking that he's now called "Slim Jim."