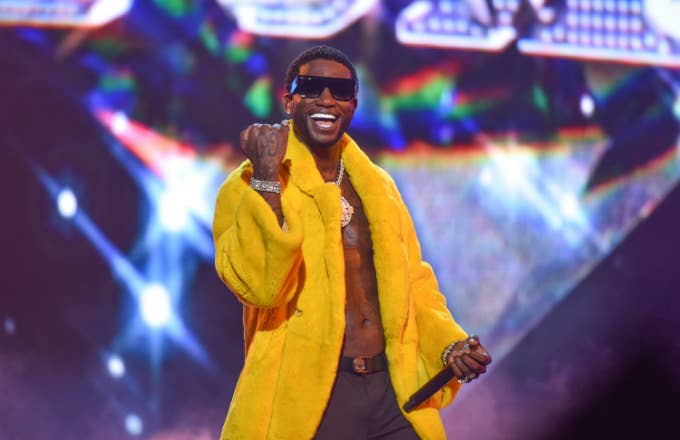 Per a bill that passed over the summer, anyone who's 18 years of age or older will now be gifted with the opportunity to carry up to 30 grams in public. Additionally, the cultivation of as many as four household plants and the crafting of savory edibles for personal use is also now allowed. Welcome to the future how it should have been for everyone everywhere since the beginning of time, Canada.
Wednesday's date, notably, is Oct. 17 a.k.a. 10/17 a.k.a. 1017 Day. Naturally, thanks to the sheer joy that overcomes an individual upon realization that 1017 Day has dawned, some are understandably rolling the Canada legalization and Gucci Mane-related celebrations into one. There's even a very good Noisey article about the importance of doing exactly that.

Nationwide legalization officially makes Canada "more relevant and cool than the United States of America," writes Devin Pacholik, speaking with startling accuracy. Pacholik added that the U.S. now only has Flamin' Hot Cheetos and the state of Florida to its name, neither of which are desirable. 
For more on the rules and general guidelines associated with Canada's big day, check out our breakdown. Then, join Guwop fans in simultaneously celebrating the Mane legacy and jokingly crediting him with Canada's legalization. 
Wednesday also marks the release of 1017 signee Asian Doll's new project So Icy Princess, featuring YBN Nahmir and Lil Yachty. Guwop himself appears alongside Yung Mal on the track "1017," which all Canadians should listen to today whilst enjoying their first round of recreationally legal gravs.