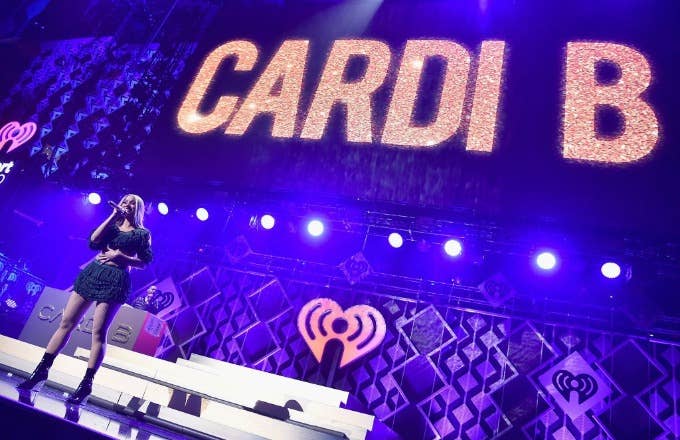 Unless you're some kind of dolt, the idea of being able to catch John Prine, The Lonely Island, andCardi B all in a single weekend down in Manchester, Tennessee is already enough to justify the whole damn trip.
Those three titans of tenacity will be joined at the 2019 edition of the Bonnaroo Music and Arts Festival by Childish Gambino, BROCKHAMPTON, Post Malone, Kacey Musgraves, Brandi Carlile, Mac DeMarco, Juice WRLD, Gucci Mane, Unknown Mortal Orchestra, Solange, and more.
The four-day Tennessee throwdown hits Jun. 13. Ticket sales, including weekend Platinum passes and layaway plans, begin Jan. 10 at noon ET. See the full lineup via the official flyer below.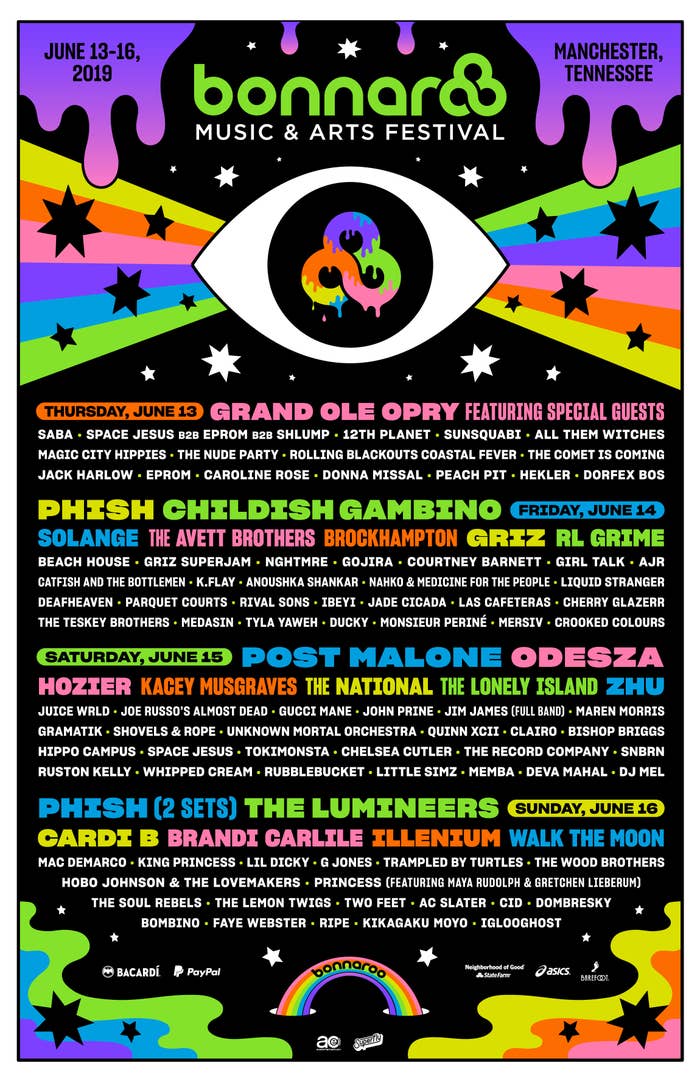 New to the 2019 edition of Bonnaroo is a Hayley Williams-curated campground experience dubbed the "Sanctuary of Self-Love," as well as a new wooded hangout in the festival grounds' Eastern woods section. Williams and Paramore were on the performers lineup on last year's festival with Future, Eminem, The Killers, Japanese Breakfast, and more.
The inclusion of Childish Gambino on this year's lineup, as others will have already noted by the time you read this, is that his recent This Is America run was widely believed to have included Donald Glover's final North American shows under the moniker. Gambino is also on the bill for this year's Coachella, so the name retirement buzz may have been for naught. Due to injury, Gambino's spot on last year's Voodoo Music + Arts Experience was ultimately taken by Travis Scott.