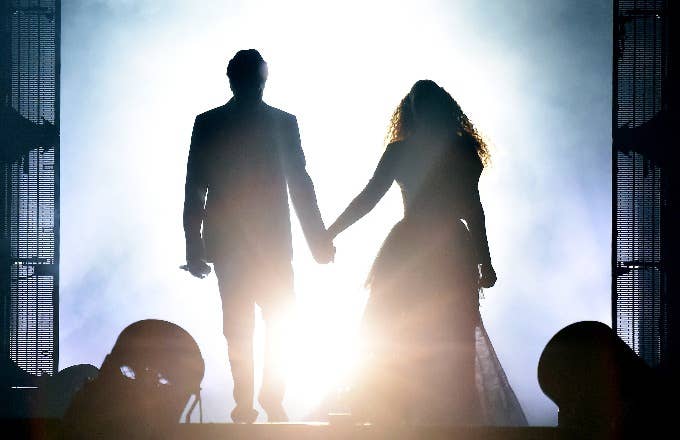 Giving the plant-based lifestyle an honest shot not only has the potential to make you feel a whole lot better, but it now boasts the added benefit of possibly landing you free Beyoncé and JAY-Z tickets for the foreseeable future.
Wednesday night, Beyoncé announced the Greenprint Project, which aims to show the far-reaching impact even part-time veganism can have on the world around us. Our "greenprint," as an explainer on the project's site lays out in great detail, is the "positive impact we can have on the world by eating plant-based meals."
The accompanying contest challenges fans to incorporate the plant-based approach into their daily life, be it for a single meal a week or full-time, with free tickets for "up to 30 years" serving as extra inspiration. The contest ends April 22. More info can be found below and/or right here.
Of course, this isn't the first time the couple has promoted the plant-based way. Most recently, they popped up in Marco Borges' cookbook The Greenprint: Plant-Based Diet, Best Body, Better World. "We used to think of health as a diet—some worked for us, some didn't," the couple wrote in the book's intro. "Once we looked at health as the truth, instead of a diet, it became a mission for us to share that truth and lifestyle with as many people as possible."
If it's available in your area, definitely give the Impossible Burger a try.