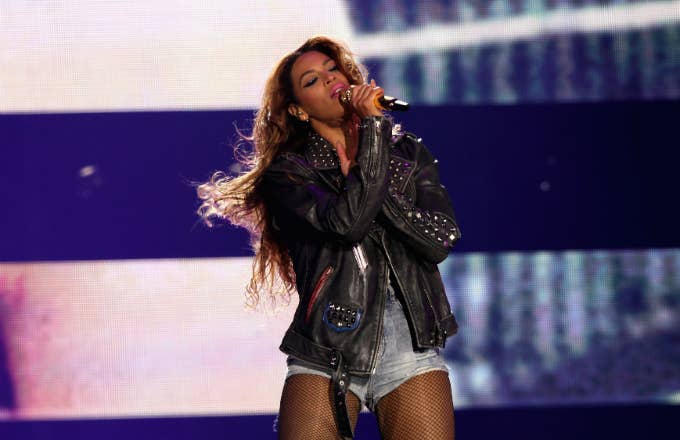 Beyoncé basically owns the letter B, so everything we're about to discuss makes perfect sense.
Over the weekend, tweets started popping up from eagle-eyed Beyoncé fans who noticed that the Tidal listings for DJ Khaled's "Top Off" were noticeably different than the ones on Spotify and Apple Music. Namely, Beyoncé is now credited on the collab with Jay Z/Future as simply B, which is how it always was on the glorious Asahd Khaled–featuring cover art.
More mysteriously, while some instances of "Top Off" on Tidal are still showing Beyoncé as an artist (in addition to B), there's no sign of "Top Off" on her actual artist page. Her most recent feature is the one on Eminem's December 2017 album Revival.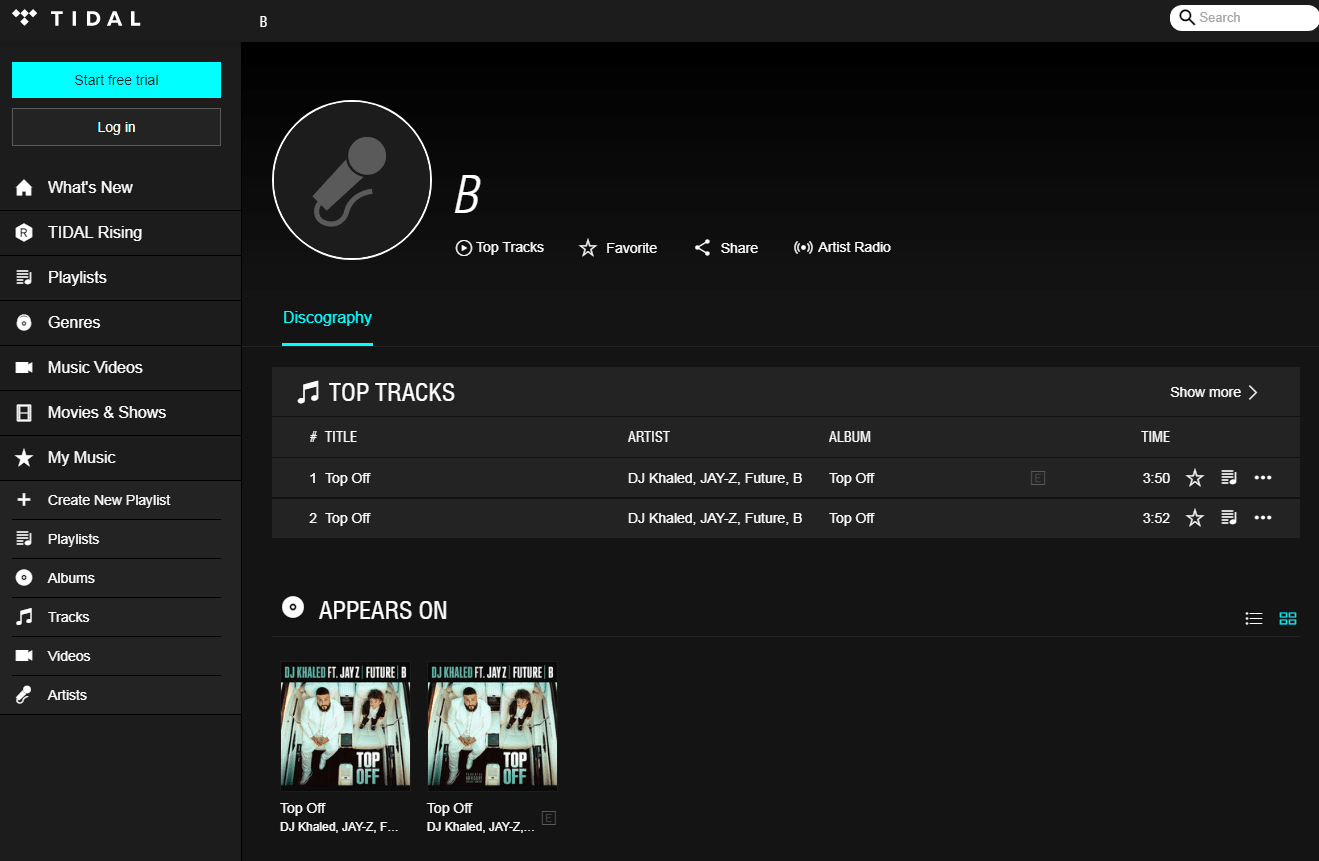 To make sure screenshot trickery isn't afoot, here's our own screenshots from Tidal showing the exact same thing: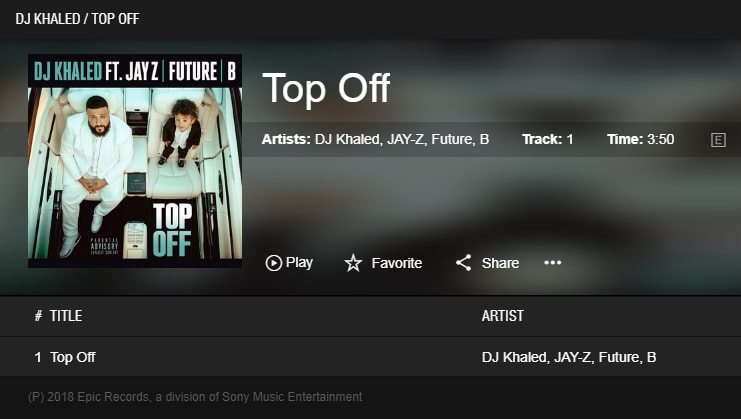 What does it all mean? Is a J x B joint album actually afoot? Is Beyoncé entering a new alter ego phase à la Sasha Fierce? We have the answers to exactly zero of those questions, as is Queen B's decree, but it is worth pointing out that this Tidal listing mystery is being discussed around the same time as On the Run 2 confusion.
Monday, all possible hell broke loose when a very official-looking Facebook event page popped up for what appears to be a stop on a new Jay and B tour. Within minutes of the Facebook and Ticketmaster pages being spotted, they were removed.
Anyway, here's "Top Off":