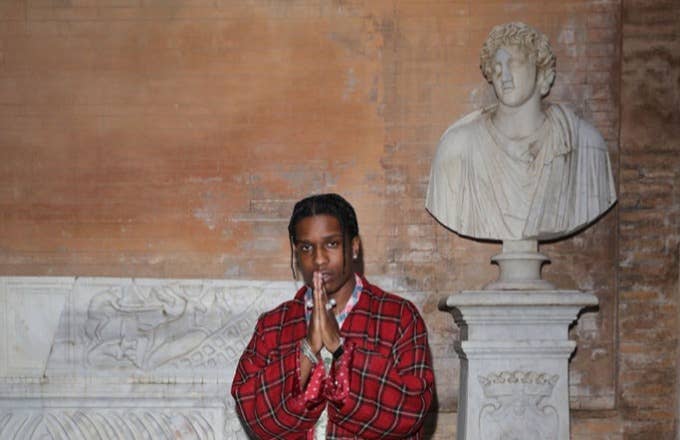 Amidst his extensive global travels in support of last year's Testing, ASAP Rocky has announced a new pop-up collab with NUBIAN.
The pop-up hits the NUBIAN Harajuku shop in Tokyo, per Hybebeast, and will give fans access to Testing-inspired merch emblazoned with the exclusive phrase TESTING GALLERY SHOP JAPAN. Keeping with the aesthetic that has defined this chapter of Rocky's career, many of the pieces feature a crash test dummy in some capacity.
The exclusive run counts a Flacky Dummy tee, Crashed Tote, Testing caps, and more. The pop-up's May 31 launch will be marked with an afterparty at Sound Museum Vision. The Rocky x NUBIAN shop runs through June 2. Below, see a selection of included items.
Rocky's currently believed to be in the middle of work on his Testing follow-up, a collection of songs collaborator Juicy J teased as being masterpiece-level. J and Rock were recently joined in the studio by Metro Boomin, Project Pat, and Héctor Delgado. Something new indeed feels imminent, as Rocky has also been known to tease a previously unheard song during his Testing sets.