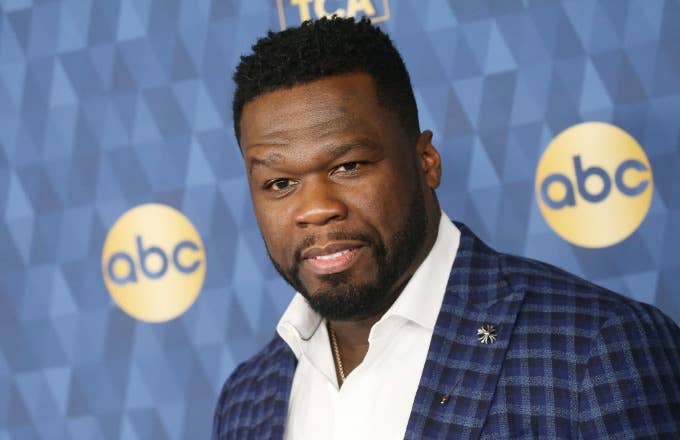 Eminem would have been better off simply ignoring Nick Cannon outright, 50 Cent suggested in a brief interview at ABC's Television Critics Association press tour day earlier this week.
"I told him don't even say nothing to him," 50 toldThe Wrap on Wednesday. "The record is terrible." Of course, there is indeed more than one record involved in the recently revived back-and-forth. At any rate, 50 continued, further detailing the line of thinking he was attempting to share with Eminem amidst the headlines mania.
"You can't argue with a fool," he noted. "When you understand that a person is not registering even when they're losing, then the argument goes forever. So you should just stop."
In his previous comments on the Nick x Em situation, 50 expressed disbelief at the very idea of attempting such a thing. "I don't understand to save my life why someone would pick a fight with EM," he said in an IG post back in December. "He is a different kinda animal, I haven't seen a motherfucker come close to beating him, man."
Nick and Em's issues are over a decade in the making. Despite it all, Cannon did invite Em on an episode of his Wild 'n Out comedy show back in 2016. Eminem, at least publicly, never acknowledged the invitation.
Years later, Em would take to Twitter himself to call Nick Cannon a "bougie fuck" among other NSFW things.