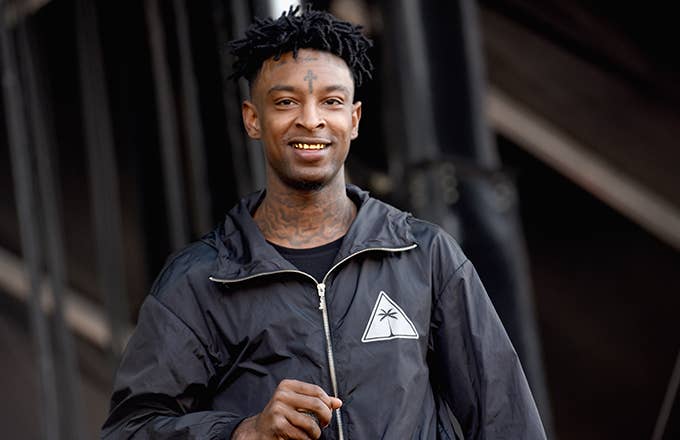 "That's how we take people home when they win," Alex Spiro, who joined 21's legal team at Roc Nation's behest earlier this month, awesomely said of the pic. In a statement announcing Roc Nation was joining 21's fight, JAY-Z called 21's then-ongoing detainment an "absolute travesty" and demanded he be reunited with his loved ones.
But 21's fight is far from over. As Spiro previously detailed in an interview with Complex, the focus will now turn to figuring out how 21 ended up in custody at all. "We have no intention of getting him out and pretending like this never happened," Spiro said at the time. In the same interview, he pointed out the fact that a previous conviction against 21 that's been mentioned in reports has actually been vacated and is not applicable to this case.
21's legal team told BuzzFeed that lawyers for ICE have dropped an aggravated felony charge against their client as grounds for his deportation. Attorney Charles Kuck announced Tuesday that the government is now pursuing 21's deportation strictly on the basis that he overstayed his visa. The rapper came to the U.S. from the U.K. when he was a minor.
"I think this case is emblematic of a lot of cases where people are detained for not correct reasons, but they don't always have resources to fight the system," Kuck told BuzzFeed. "This case is very emblematic of what happens in immigration court and detention."
On Tuesday, one day after Metro Boomin and Gunna's FREE 21 SAVAGE message on The Tonight Show, 21 was granted bond.