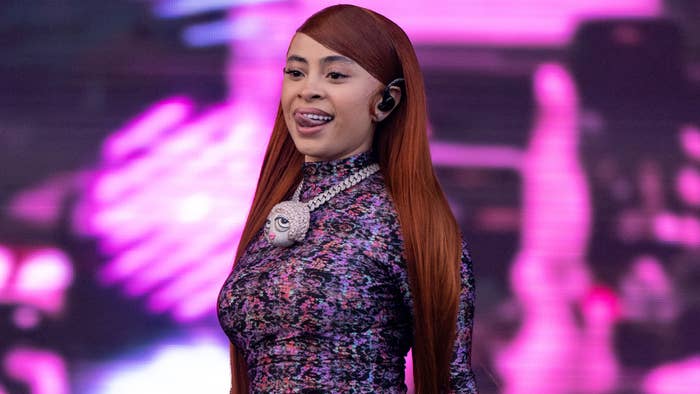 After Ice Spice's unreleased song "Like" was leaked last week, the 23-year-old quote-tweeted a minute-long snippet of the song, calling it a "throw away."
"Like, why you tryna come for me?" she raps on the track, which was produced by RiotUSA. "Like, didn't know that you fuck with me / I be poppin' shit but do it humbly / Like, please, not too much on me."
"Like" was leaked shortly after her "Princess Diana" remix with Nicki Minaj debuted at No. 4 on the Billboard Hot 100. Ice has appeared on the chart a few times before, for "In Ha Mood," her Lil Tjay collaboration "Gangsta Boo," and for "Boy's a Liar Pt. 2" with PinkPantheress. For Minaj, this is her 22nd time on the chart. RiotUSA, who produced the song, was also recently accused of trying to pay people to buy the remix—and he hasn't overtly responded to the allegations.
Regardless, Ice was ecstatic about doing a remix with Nicki. "So proud of princess diana with nicki like my dream collab rlly came true i can d!e happy now," Ice tweeted on April 24.
The song originally dropped on April 14 alongside a visual, which opens with Ice and Nicki outfitted in all-pink, and sitting on a pink bed in a pink room. Ice has her trademark red hair, while, at times, we see Nicki once again don a pink wig. Check it out below.