Video Shows Fivio Foreign Experiencing Technical Difficulties During Brooklyn Nets Halftime Performance (UPDATE)
Fivio Foreign experienced technical difficulties during his halftime show at the Brooklyn Nets' season opener, where he played a medley of hit songs.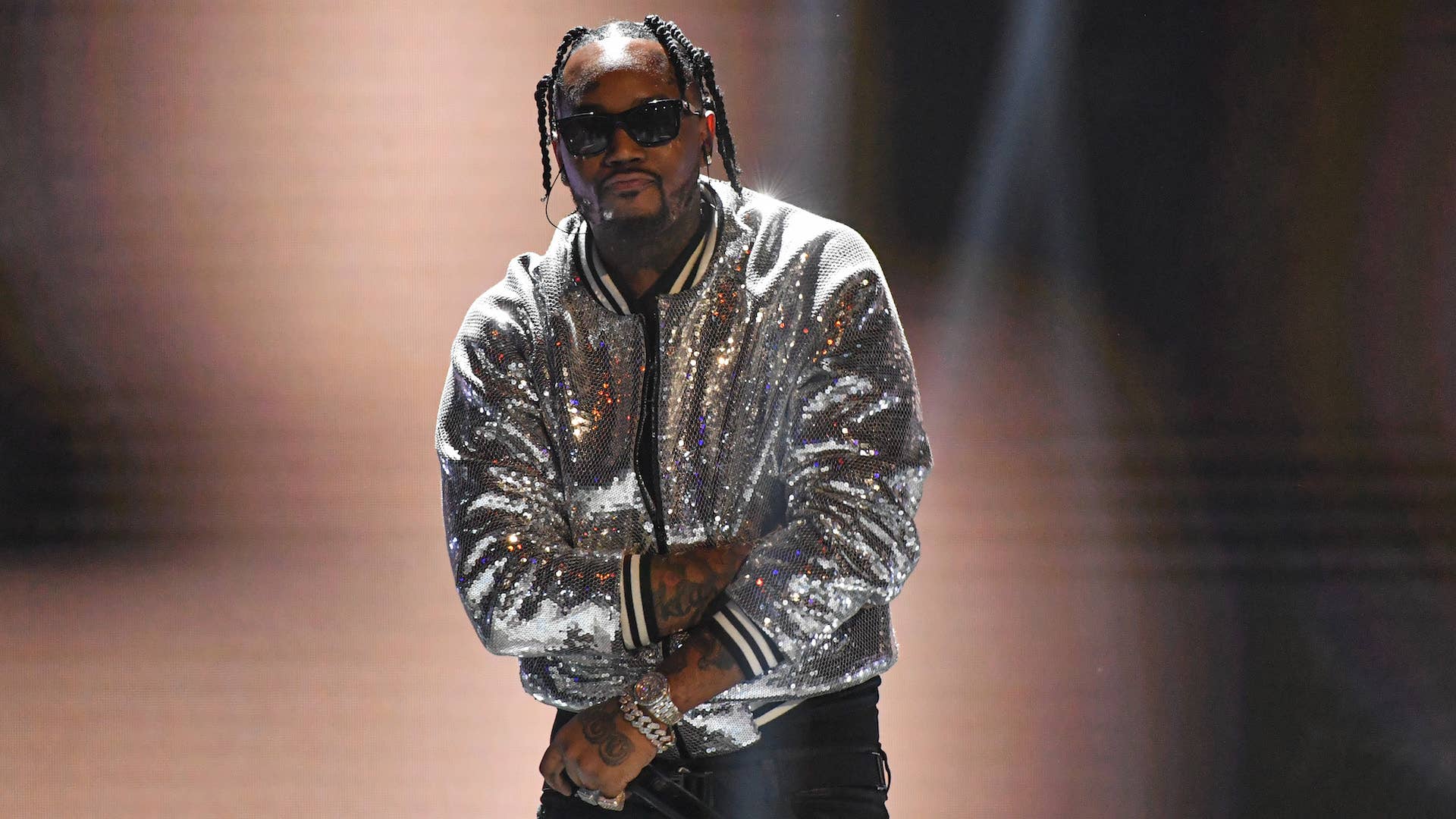 Getty
Image via Getty/Aaron J. Thornton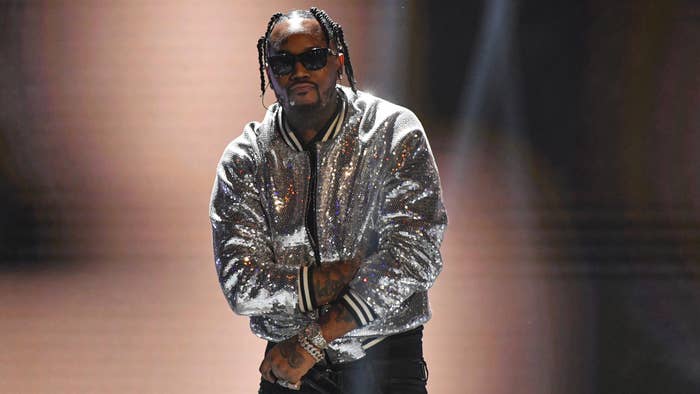 UPDATED 10/21, 11:45 a.m. ET: Fivio Foreign claims that his subpar performance at Barclays earlier this week wasn't his fault.
"That's not really my production team. That was a different team I don't use all the time," he told TMZ. "I did the soundcheck, shit was good at soundcheck. I just gotta use my production team from now on."
When asked if it was Barclays' fault, Fivio replied, "Yeah, it wasn't mine. … I fuck with Barclays and…I wouldn't want to let Brooklyn down. I'ma have to redo that shit." He explained that while he did have in-ear monitors, they were "lower than the crowd" so he couldn't hear.
In response to people criticizing his performance, Fivio said that people came for him when he didn't perform well at one of Kanye West's Donda listening events. "Some same type of shit happened…shit was off. So I wasn't really tripping. … The sound was just off. I was hearing it at one time and it was coming out at another time."
See original story from 10/20/22 below.
Fivio Foreign's performance at the Brooklyn Nets' home opener on Tuesday left something to be desired. 
The Brooklyn native took to center court during halftime to perform a medley of his songs "Say My Name," "City of Gods," and "Big Drip." But thanks to some obvious technical difficulties, his delivery was delayed and he was rapping off-cue. 
As TMZ points out, some fans blamed the audio crew at Barclays, while others said the rapper needs to step his game up.
T.I. pointed out in a comment that Fivio should have been using in-ear monitors rather than house speakers because the room was "too big."
Unfortunately, to add insult to injury, the Nets ended up losing to the New Orleans Pelicans 130-108.
This wasn't the first time Fivio experienced technical difficulties during a performance. When he performed during Kanye's Donda show, his mic was out of sync as well. 
Fivio recently released a freestyle over the beat for DJ Khaled's "God Did," lamenting how he was left off of Khaled's latest album. "Khaled ain't call me for the album, that hurt me inside/On my album he did a skit called 'God Did,' then dropped an album called God Did." Fivio also hopped on FNF Chop's new song and accompanying video for "Repeat" in late September.