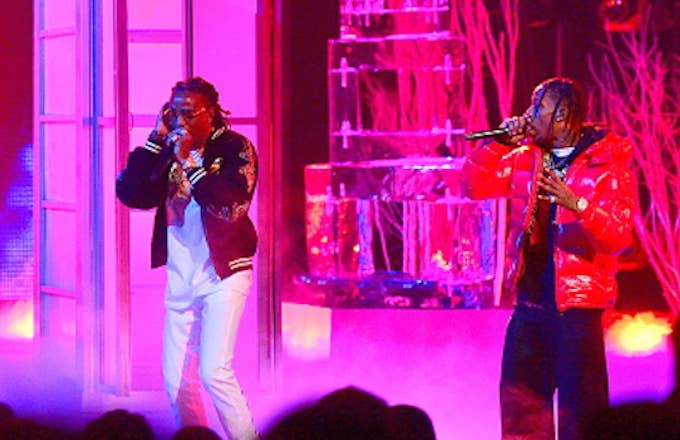 You may not know Breyan Isaac's name, but you've heard his music. Over the past five years or so, the 36-year-old songwriter and producer has written massive hits for artists like Flo Rida, Kesha, and Charlie Puth. Now, in a new interview with Songwriter Universe, Isaac reveals that he has written one song that is sure to make hip-hop fans go nuts. 
Towards the end of the interview, Isaac is asked if he has any upcoming records he's excited about, and he lets fly some pretty big news:
There's a song coming out with Lil Uzi Vert, Travis Scott and Quavo (from the group, Migos) that's going to be the theme song for Fast & Furious 8. That will be a single out in March, or close to when the movie comes out in April. 
 As if The Fate of the Furious (the movie's actual title) needed any more anticipation—even the film's trailer is setting all kinds of records. The film's star Vin Diesel even predicted that it will win Oscars. 
The as-yet-untitled track's release will mark the first time that Quavo, Vert, and Scott have all appeared together, but they have joined forces before in various combinations. Scott and Quavo are both on "Pick Up the Phone" with Young Thug. and Scott and Vert dueted on "Ra Ra." Scott and Quavo even recently teased a joint album.
The Fate of the Furious hits theaters on April 16.