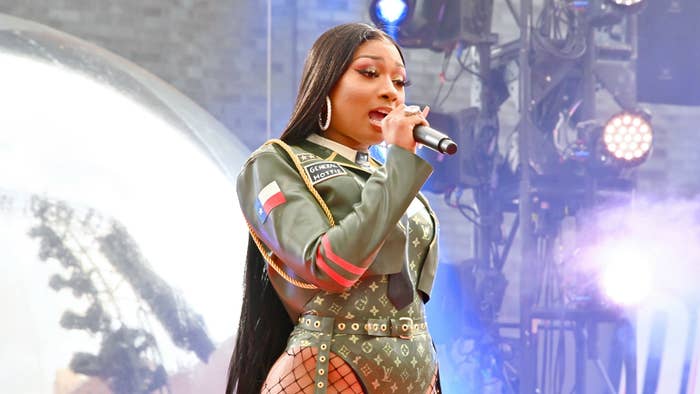 Megan Thee Stallion's new project Suga is coming out after all.
On Tuesday, Carl Crawford, the head of Megan's label 1501 Certified Entertainment, filed an emergency motion to dissolve the temporary restraining order that allowed Megan to release her upcoming project against his wishes. Late Wednesday, District Court Judge Beau A. Miller denied Crawford's motion. 
Miller's order states that "the album at issue may be dropped for distribution beginning March 6, 2020."
In addition, Miller specifically mentioned Rap-A-Lot Records head J. Prince, who has publicly been on Crawford's side during his dispute with Megan, and who Megan and her legal team accuses of making threatening social media posts. Miller's order says, "Mr. Prince shall refrain from threatening or posting threatening or retaliatory social media posts or threats against [Megan], her agents, or her representatives."
And, in a week that found Crawford going to the press and Megan readying for a new project promo run, the judge took pains to say that both sides "are prohibited from communicating with the media concerning the underlying issues in this case without court approval." 
Issues between Megan and 1501 became public over the weekend when Megan took to Instagram to say that Crawford was holding her back from releasing new music. That issue exploded when Megan filed a lawsuit against Crawford and the label on Monday.