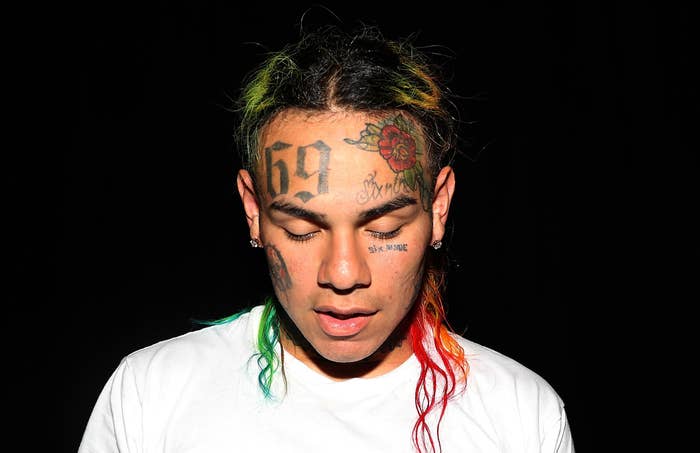 On Monday morning at Thurgood Marshall Courthouse in Manhattan, Judge Paul A. Engelmayer presided over a court case that has grabbed the attention of the rap world: the arrest of 6ix9ine and five of his now-former running partners. 
6ix9ine didn't speak other than to acknowledge that he had seen the charges against him. He mostly kept his eyes towards the judge, occasionally looking behind him and yawning. He was represented by Lance Lazarro and a new addition to his legal team, Dawn Florio.
Monday's court hearing followed last week's indictment of 6ix9ine, his former manager Kifano "Shotti" Jordan, and four of their associates on a variety of racketeering-related crimes. The indictment, which you can find here, accuses the defendants of being members of a "criminal organization" known as the Nine Trey Gangsta Bloods. One week after their initial indictment, four of the six defendants were in a downtown Manhattan courtroom to be arraigned and determine the next legal steps.
Present—though shackled and in jumpsuits—were 6ix9ine, Shotti, Jamel "Mel Murda" Jones, and Jensel "Ish" Butler. Co-defendant Faheem "Crippy" Walter, it was announced, was in the hospital, facing complications from being shot last month at a dinner meeting between 6ix9ine and his label head Elliot Grainge that turned violent. The other co-defendant, Fuguan Lovick, was locked up on separate charges and was expected to join the other defendants for future proceedings.
The courtroom was about three-fourths full, mostly with friends and family of the defendants. One full row was taken up by media. The government laid out its case, 6ix9ine entered a not guilty plea, and the calendar was set. Here's what we learned on the scene.
The Trial Will Begin in September 2019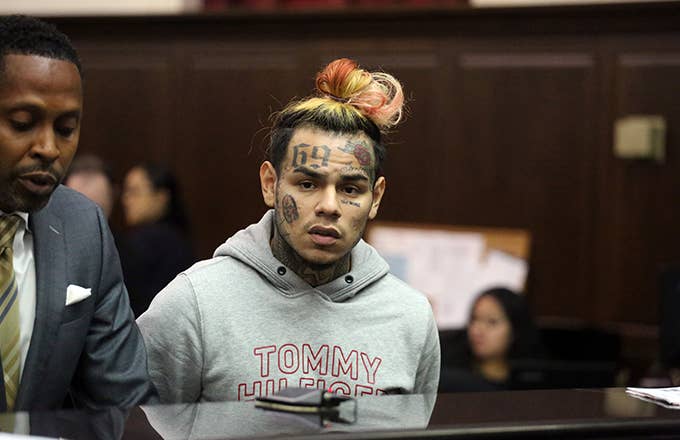 6ix9ine's Instagram Account Will Be Used as Evidence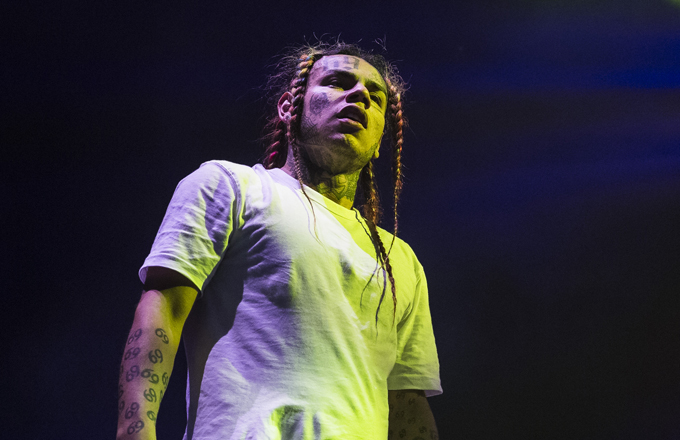 6ix9ine Sat Apart From the Other Defendants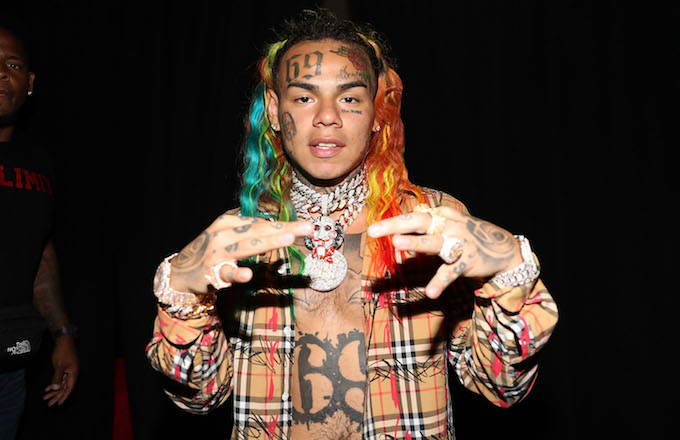 More Charges Are Likely to Follow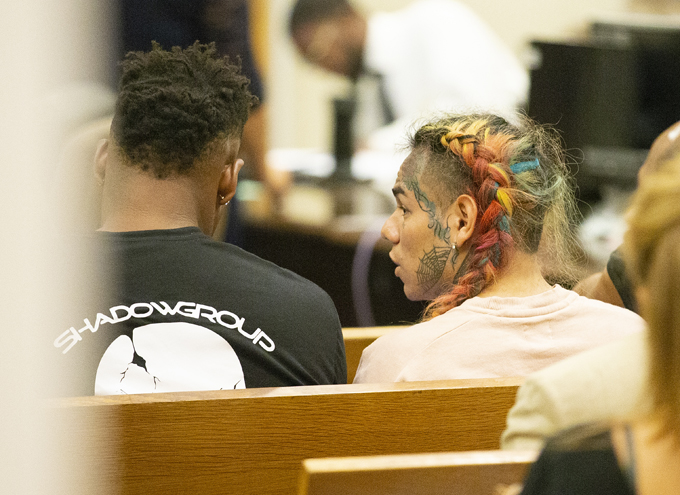 There's Still a Long Way to Go