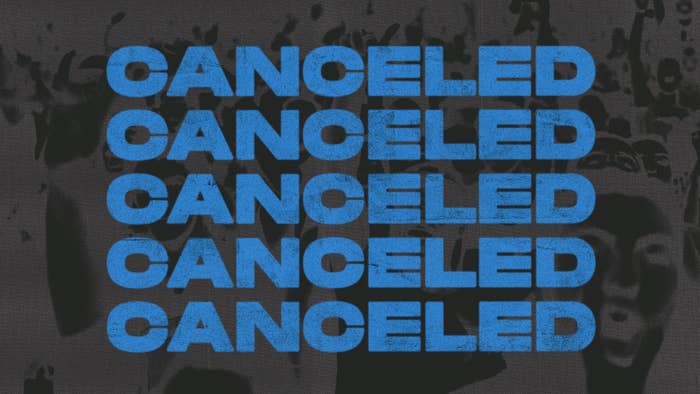 "It's a level of economic carnage that I don't think anybody could have imagined 10 days ago."
Concert promoter Alex Damashek is blunt about the impact that the coronavirus pandemic is having on the business of live music, and in particular on his sliver of it: independent hip-hop shows at small and medium-size venues, which he promotes in New York City with his company Move Forward Music. The shows are at places like SOBs, venues that hosted the likes of Drake and Kendrick Lamar long before they become superstars. 
Promoters like Alex, and his hip-hop equivalents in other cities, like Boston's Ned Wellbery (Leedz Edutainment) and Phoenix's Michael Horowitz (Universatile Music), are the lifeblood of this segment of the live music world. They put on hundreds of shows a year, featuring artists like Kamaiyah, Moneybagg Yo, Little Brother, Royce da 5'9," Lil Mosey, Kevin Gates, and countless others. But the sudden corona-inspired venue closures around the country has caused their entire ecosystem to scramble. 
At first, it didn't seem so bad. But the cancellation of SXSW, where Damashek was working on a big 19-act show, was a key moment. 
"That's when it hit me that this was going to get a lot worse before it started to get better," he says.
For Ric Leichtung, who puts on 1,000 events a year with his company Ad Hoc, the turning point came on March 12, when New York state announced that they were banning gatherings of 500 people or more, and cutting the capacity of the remaining venues in half. 
"That was a very sobering moment," he recalls.
The rapid pace at which news unfolded after that, with every day bringing more closures and restrictions, meant that it soon became clear the entire live music economy would be shut down for months. 
"I'd like to see some kind of federal relief or bailout similar to what the banks and mortgage lenders received during the 2008 crisis." - Michael Horowitz
Ned Wellbery, who just struck out on his own again after a long period of working at Cambridge, MA's vaunted Middle East club, says that every show he's booked for the next two months is almost certainly canceled. He, and everyone else Complex spoke with, is left with literally no money coming in during that period. ("There's a complete freeze on income," Damashek says, candidly).
During such an uncertain time, even rescheduling becomes a crapshoot. Wellbery explains that some of his dates are getting pushed to the summer, and others even into the fall. But there's always the possibility that restrictions on large gatherings won't lift in time, and the shows will have to be postponed a second time. Many international acts aren't even bothering to reschedule at all, Leichtung explains, since no one knows what travel restrictions will look like in a few months. 
Michael Horowitz has had 25 shows postponed in light of the pandemic, and a handful of outright cancellations. He's moving his shows back to anywhere from May to December. 
That rush of rescheduling creates its own problem. Leichtung informs us that once business returns to normal, there will be so many acts jockeying for the same dates that fans will have to choose between multiple shows per night. That might sound good, but it's actually a big issue.
"Everybody's going to be touring at the same time," he says. "Which will mean that promoters and venues are going to expect lower turnouts, which inevitably means loss for the industry. So not only are we losing now, but we're also having to plan to lose later."
Even before the potential complications of rescheduling arise, promoters are concerned about how they, and the venues they rely on for survival, are going to get by while being shuttered, potentially for months.
"Even in good times, they're operating on razor-thin margins," Damashek says about the clubs he knows and loves. "They're not even in a place where they can have a bad week, let alone a bad month, let alone being completely closed for two months."
This means that, without serious government intervention, at least some clubs are likely to close. And even those that survive being closed will re-open with crushing debt—caused by months of rent, salaries, and expenses to pay with no income—that may well put them out of business in a few months anyway. 
Big corporate entities will almost certainly step up to take their place, as has been the trend (according to its latest annual report, Live Nation "has exclusive booking rights for or has an equity interest in 273 venues.") As Damashek memorably puts it, "You're looking at a future of nightlife brought to you by Barclays."
Ric Leichtung lays out the possible effects of that kind of further concentration of power in the nightlife world: less adventurous programming, higher ticket fees, even higher drink prices. 
"Even in good times, [venues and promoters] are operating on razor-thin margins." - Alex Damashek
The ripple effects of the pandemic on live entertainment extend far beyond club owners and show promoters. Everyone who works in live entertainment—bartenders, security, booking agents, artists, managers, door people, sound engineers, and countless others—have had their livelihoods suspended. And searching for other work in the middle of a pandemic and its attendant layoffs in all kinds of industries isn't exactly promising. 
One way to mitigate the damage to the nightlife world, several promoters suggested? Help from the government.
"I'd like to see some kind of federal relief or bailout similar to what the banks and mortgage lenders received during the 2008 crisis," Michael Horowitz says. And he's not alone. Many of the promoters Complex spoke with said local or federal help was essential. Ric Leichtug says that he's speaking directly with officials at the local, city, and state level, to get help for NYC venues and organizers. Damashek, for his part, has even bigger hopes.
"There has to be rent suspension, utility services suspension," he says. "Mortgage should have to be suspended, because landlords also are going to need to get some kind of relief out of this when rent is suspended. Tipped and gig workers are not eligible for unemployment insurance. They're going to need that, and they're going to need some kind of universal basic income immediately."
But no matter how bad things get, the promoters agree that the show, and their shows, will go on. 
"People going to see live music is just going to be evergreen," Leichtung points out. "Everyone will always want to do it. The need for that connection will never go away."