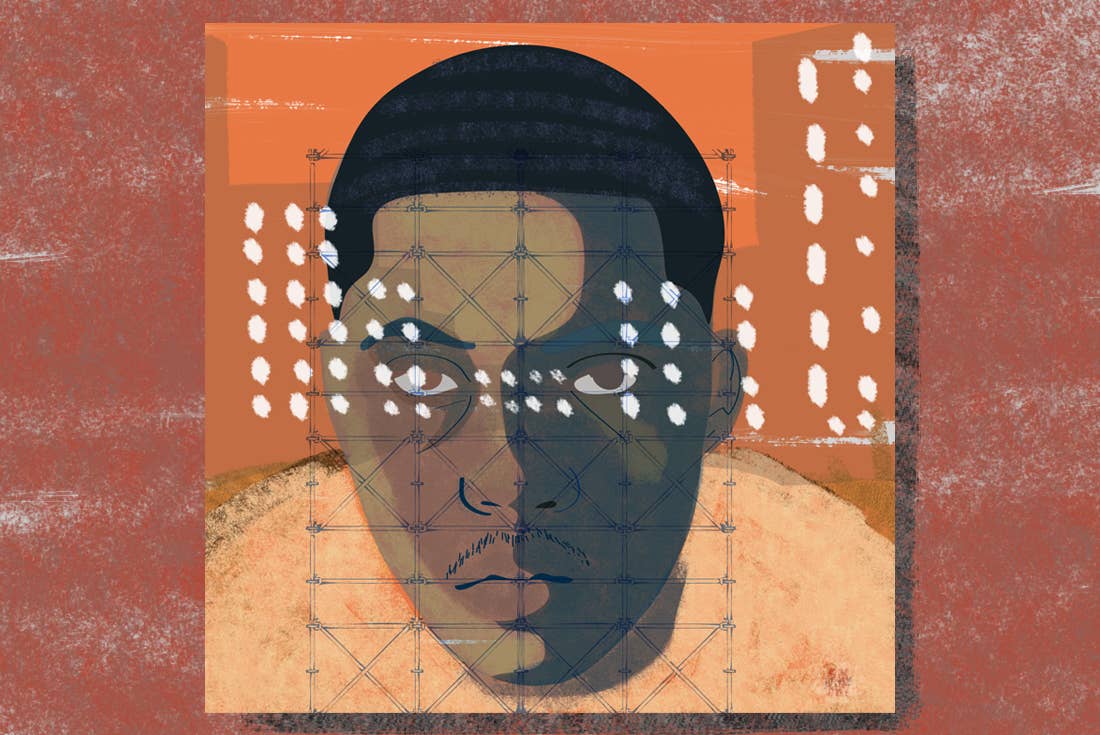 How do you follow up an instant classic? How do you balance commercial appeal with artistic ambition? Is there a way to find a massively wide audience while keeping one foot in the place you came from? Those were questions that weighed heavily on the minds of Nas, his manager Steve Stoute, and producers Trackmasters as work began on the rapper's sophomore album, It Was Written.
It goes without saying that Nas' 1994 debut, Illmatic, is one of the greatest albums ever recorded. But it was initially a commercial flop, failing to go gold in its first year. He was hailed as a genius by critics, but that unimpeachable greatness didn't translate to sales—not enough folks heard it. Looking for a new path to success, Nas connected with a young go-getter named Steve Stoute, who became his manager. Fearing Nas would end up like Kool G. Rap—an acclaimed rapper who never sold a ton of records—Stoute made it his mission to dream bigger and achieve Billboard-busting numbers for the 22-year-old street poet. 
To this end, Stoute united Nas up with Poke and Tone, a.k.a. Trackmasters. Many felt that they might water down Nas' sound—they were best known for producing crossover hits like Mary J. Blige's "Be Happy" and the Notorious B.I.G.'s "Juicy"—but the pair had their roots firmly planted in hardcore hip-hop, with production credits for Big Daddy Kane, LL Cool J, and Kool Moe Dee. Stoute believed they could bring balance to the record.
It Was Written was released 20 years ago, on July 2, 1996. It debuted at #1 and went on to become Nas' best-selling album while also featuring some of his most memorable songs. This is how they did it.
THE PLAYERS
Nas - rapper 
Poke, of Trackmasters - producer and executive producer
Tone, of Trackmasters - producer and executive producer
Steve Stoute - Nas' manager
DJ Premier - producer
Prodigy - rapper
BEFORE THE ALBUM
Nas: I wanted to make a street album with Marley Marl. I looked up to him as an inventor of so many styles of hip-hop music. I loved what he did with LL Cool J on Mama Said Knock You Out. And being from the same hood, I thought the second album had to be with Marley.
I went in there and we went to work but Marley lives kind of far away. It always felt like a mission to get out there, even though we didn't work every day, just weekends. I didn't [always] get out there, either—I was getting in a little trouble here and there around my ways.
After a while, some of my songs appeared as promos on the radio with all kinds of niggas rapping on them—meanwhile, I hadn't even finished working on the song for my album. I had a song called "On the Real" that I didn't finish, and before I could, I'm hearing it on the radio with people rapping on it. I couldn't understand that. I was hurt and I knew I couldn't work like that.
So, I had to rethink my whole album. I didn't know what to do at that point because if I couldn't do it with Marley, I didn't have a plan B. I had to figure out something else, so me and Steve Stoute sat together and had a meeting.
"I WENT TO THE PROJECTS IN QUEENS LOOKING FOR NAS. I STARTED ASKING FOR HIM AND HIS BROTHER JUNGLE PULLED A GUN ON ME." —STEVE STOUTE
Steve Stoute: I started working with Nas in 1995. I didn't know him before that. I went to the projects in Queens looking for Nas. I started asking for him and his brother Jungle pulled a gun on me.
He's like, "What are you doing here? Why are you asking for Nas?" They thought I was from another project because I was a big guy and had a Lexus. It was the wrong situation but I worked it out immediately.
Nas: Steve Stoute had done little things here and there in the music business; he'd been around but no one knew him. When I started working with Steve, he managed producers. I saw him as fresh legs to run around this business with me. He wanted it more than anybody else and was smarter than everybody else. We knew what we wanted to do. He was Cus D'Amato, I was Mike Tyson.
I started hearing my style in a lot of people after Illmatic and I knew that I had to be 1000 notches above Illmatic or go home. There's a thing called sophomore jinx, and I had to make sure that we blew people out of the park. 
Still, I guess I was lazy with it and Steve Stoute and Trackmasters didn't just let me put out anything. They cared; I didn't care. They were like, "Come on, the whole world is waiting for your next album more than they were waiting for your first album. Your first album came in and you charted low. It was good for a rap album with no big commercial records, but now the whole world is waiting for your second album. Take this shit seriously."
Steve Stoute: I had the unfortunate reality of having to make two records after an artist's classic album. I had to make Mary J. Blige's Share My World after My Life and I had to make It Was Written after Illmatic. Those are tough—where does commercial success rub up against artistic creativity?
I thought that Trackmasters knew the sensibility for songs that were getting played on the radio but still had the credibility that a rap song needed. They could walk that fine line creatively. Nas knew that I represented Trackmasters, so he trusted that. He always trusts me.
I was 25-years-old, trying to build awareness for the album. The whole launch strategy with that album was very critical. It's when I first realized that I was a marketer. The first thing that we did—since it was called It Was Written—was make notebooks. I had people handing out notebooks with the launch date on it. That was innovative, as far as I'm concerned
Another tactic we us was giving everybody parking tickets. I took NYC parking tickets and I copied them and printed them out. On one side was a parking ticket and on the other side was the release date. Everyone thought they got a parking ticket and then it was just promotion for a Nas album. [Laughs.]
"I WAS MASTERING AND Q-TIP SAID TO ME, 'YOU'RE KILLING HIS CAREER.'" —STEVE STOUTE
Another thing I did was take three classic beats and put Nas freestyles over them for a mixtape called QB's Finest. I inserted the mixtapes into a subscription of The Source, and so everyone who subscribed to it got the mixtape too. I was trying to set the market up. Just because we have Lauryn Hill singing doesn't mean that Nas is not still on his llmatic shit.
I was nervous all the time. While I was mastering, Q-Tip said to me, "You're killing his career." Q-Tip [had a big role on Illmatic] but he didn't produce on It Was Written. Nas is an artist's artist. My whole thing was I didn't want him to end up being like Kool G Rap.
Tone: In '96, we had just finished Soul for Real's album and we had Mary J. Blige out. Nas had always been a friend of mine since "Back to the Grill" with MC Serch, and at the time, I was a rapper and Nas was a rapper. There was kind of a rivalry thing between us. But in '96, I wasn't rapping anymore, just producing. Still, that was big on his part to look past [the rivalry].
At the time, we were managed by Steve Stoute, who was also looking to manage Nas. In the conversation Steve had with Nas, he said, "You know, once you're in with Trackmasters, they tend to produce the record."
That didn't really sit well with Nas because Nas was known as an underground rapper and we'd had a lot of mainstream success. In the beginning it was like trying to put a square peg in a round hole. But Nas agreed to give it a shot and we were all excited.
Poke: We felt a lot of pressure because Illmatic was a benchmark.
Tone: We both managed to ignore the criticism that people started to give us because here we were going in with Nas and we were going to make radio records with him. But Nas didn't really know that we come from the underground. We come from Kool G Rap, Big Daddy Kane, the Real Roxanne—that era.
Nas is used to dealing with producers like Large Professor, Q-Tip, DJ Premier—raw hip-hop. Raw hip-hop is good—we love it—but the music also has to have enough appeal to get the people in the stores to buy your record, not just your homeboy on the block.
Back then, if you got labeled a "sellout," you were finished. We didn't want Nas to lose credibility. So we had to make sure that we could get him middle-of-the-rado stuff that radio and the hood could understand.
Once Nas got comfortable and we had a game plan, things started to come together. We knew that for this album we were going to have to bring in other people, like DJ Premier, so that people wouldn't say we tried to make this guy a commercial rapper.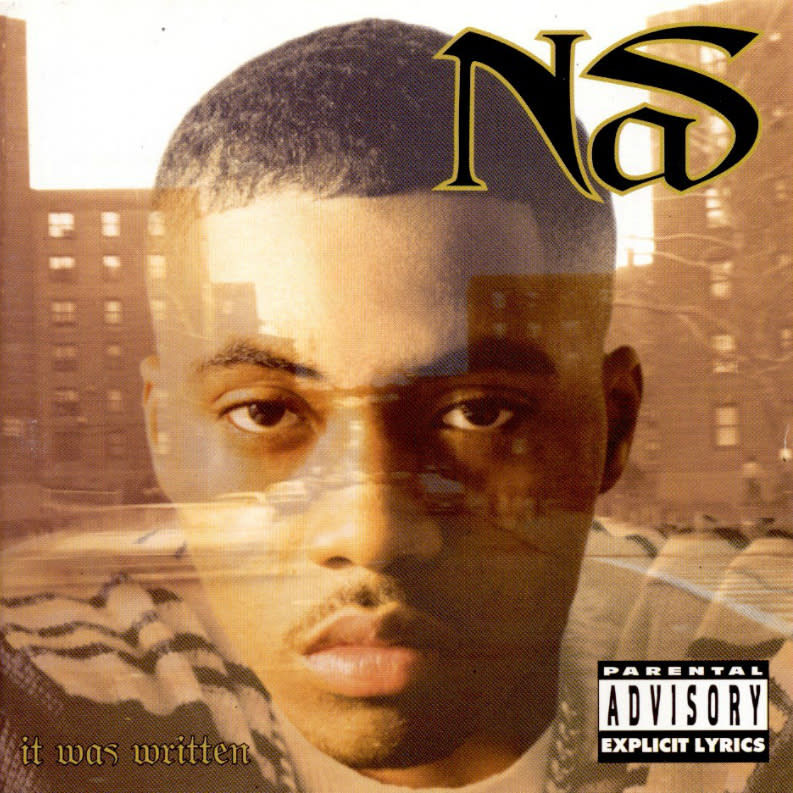 "ALBUM INTRO"
Produced by: Nas and Trackmasters
Steve Stoute: We all worked on the album cover together but it was Nas' idea. He started as a kid and then we showed him with the same shit as a man. There was no fly album covers that were thoughtful before that. The Illmatic cover didn't inspire Biggie—Biggie jacked it.
Nas: If you listen to the beginning of Ready to Die, Biggie tells a story. We had the greatest rappers that could rap dominating the '80s and now here we come, young guys, so we had to say who we was. This was my story.

Tone: Nas wanted to portray this whole symbolism of being taken out of handcuffs and being set free. So we took the N.W.A. approach, with the interludes and sound effects and theatrics.
All the sample stuff and the music, that was pretty much our concept. We would introduce songs to Nas—some with hooks, some without hooks—to get him comfortable, so we could articulate properly our vision.
"THE MESSAGE"
Produced by: Trackmasters
Nas: There were lots of new rappers in the game and lots of us were making noise. You had Jay Z, Mobb Deep, Raekwon. 2Pac was going crazy. Everybody was gunning for position. That was my feeling on "The Message" like, "Yo, back up, everybody."
It was a serious point in rap. Everyone was lyrical, everyone would battle you, everyone had a crew. Crews back then wasn't only popping bottles, they was popping pistols too. There was a moment where it wasn't just about being a fly guy with money, it was, "I'm still in the streets. I still got one foot in the streets." I hadn't really been shot [like I say in the song] but everyone else around me, so I was their voice.
Tone: I was at home watching The Professional one night. The movie ended and the song "Shape of My Heart" by Sting came on. I jumped up and said, "Oh my God." I ran down to the record store, found out who made it, went home, and chopped it up. It was the first time we experimented with Latin-feeling guitars.
"JAY WAS FRONTING HARD WITH THE LEXUS IN HIS VIDEOS AND THERE WAS A LITTLE RIVALRY BREWING." —TONE
I brought the beat to the studio one night at the end of a session, at Chung King, and they were like, "What do we work on next?" I threw the cassette on and the intro had Nas really stuck because we got the intro from Scarface, which was really important to him. He was listening to it but when the drums kicked in, he went bananas. He jumped up and instantly he knew the rhyme for the record.
Nas: I saw Jay Z driving a Lexus with the TVs in it. I got rid of my Lexus at that point and I was looking for the next best thing. So that line— "Lex with TV sets, the minimum"—wasn't a shot at Jay but he inspired that line.
Tone: There was some little jabs at other rappers in that record. [Laughs.] The Lex line was directed at Jay Z. Jay was fronting hard with the Lexus, at the time, in his videos and there was a little rivalry brewing. It hadn't really started yet, but it was brewing. l can say that since they're friends now. 
Poke: He definitely was referring to New York as a whole with the "one king" line.
"STREET DREAMS"
Produced by: Trackmasters
Nas: I still had one foot in the street so I was the voice for the people I was hanging with. I was talking about reality. I wasn't doing the songs and then going off to my mansion and never seeing anyone. My ride to the studio and back was still in drug dealer cars. I was still way in a place where I didn't need to be. I was hanging out all over Queens, Brooklyn, Harlem, parts of the Bronx.
I was definitely the first guy from my era that singing. People wanted to hate until Biggie sang "Playa Hater." He stopped any hate that was about to start. When they saw him do it, they were like, "OK, I guess this is the way things are going now."

Tone: If you listen to original hip-hop—like Crash Crew and all those guys—they were all singing. So we tried to incorporate that type of feel on record. It isn't that they're trying to be Luther Vandross, they're just harmonizing. They're giving melody to the record, so you can sing along when the hook comes. You get the audience interaction, where they can sing the record along with you.
Nas was one of the first rappers who made it OK to sing. He's a very melodic guy. He always loved to do things like that. On "Black Girl Lost," that has nothing to do with us or Steve Stoute—that's just him being creative and bringing out who he really is.
Poke: At the time, 2Pac's "All Eyez on Me" had come out with the same sample [of Linda Clifford's "Never Gonna Stop."] We had no idea he was doing that. Some people ask, "Did 'Pac take that idea from Nas, or did Nas take that idea from 'Pac?" It was a total coincidence.
"I GAVE YOU POWER"
Produced by: DJ Premier
Nas: I was around a lot of guns then. Guns were in my sleep, in my car, in my home, on my person, on my friends. That's how much they were around. It's crazy to think about that today, but it was my reality. It was in my head 24/7.
Steve Stoute: My biggest job back then was trying to manage Nas and Premier to get back in the studio. They would never, ever go into the studio. It was always a headache trying to get Nas and Premier to get in the studio together because their scheduling, or because Premier would not like the sound. It was always like trying to put a collar on a bumblebee trying to get those two in the same room.
DJ Premier: I'd been on tour with Gang Starr and was just getting back, then I was going right back out to go to Japan. I didn't have any time to make any other beats for It Was Written. But Nas said, "I want to make a record as if I was a gun."
We started messing around, trying to figure out what he's going to do, and finally figured out a way. He said, "Maybe I should do a skit where I drop the gun and somebody else finds it."
I said, "Instead of making this hard, mean shit, let me make it sound sad."
"I ALWAYS WANTED TO TAKE THE PART OFF THE RECORD, WHERE HE GOES, 'IT'S LIKE I'M A GUN.'" —TONE
Steve Stoute: I didn't go to the studio with them because those two guys work so well together—anybody else in the room would just take away from it. I came back and he played me "I Gave You Power" and I couldn't believe it.
There was only one cassette tape and I stole it to drive around and listen to it. Nas never would have cared about stuff like that but he loved that song and called me and said, "Where the fuck is my tape?" I drove back to Queens to give it to him.
Tone: I always wanted to take the part off the record where he says, "It's like I'm a gun." I didn't want him to give that away.
Nas: I struggled with thinking that people wouldn't get the song. I underestimated the audience. They were telling me, "They gonna get it." And I'm like, "No, they're not going to know." So I kept it there.
Tone: Sometimes Nas gets in this mode where he doesn't want you to change anything. We were so far along in the album—it's one of the last songs we recorded—and he was feeling so good he was like, "Yo, just keep everything the way it is."
"WATCH DEM NIGGAS" f/ FOXY BROWN
Produced by: Trackmasters
Nas: I was hanging with a lot of dangerous people and I think my brother told me, "Watch them niggas that's close to you." So I made it a song. I'd been pulled over and arrested at that time in a Lexus—I had no license and I had a gun on me. That's what was happening to me at the time.
Tone: At that point, we were also gearing up for the Firm's album. So this song was a way to strengthen the Nas-Foxy relationship. We had a jazz sample from Earl Klugh and some strings; there was a lot of things going on melodically that didn't make sense for Nas. So after he finished the record, we went and got Fox. We had a strategy: If the music is too melodic, we've got to put more hard stuff on top of it.
Poke: To dumb it down, so it doesn't sound so pretty.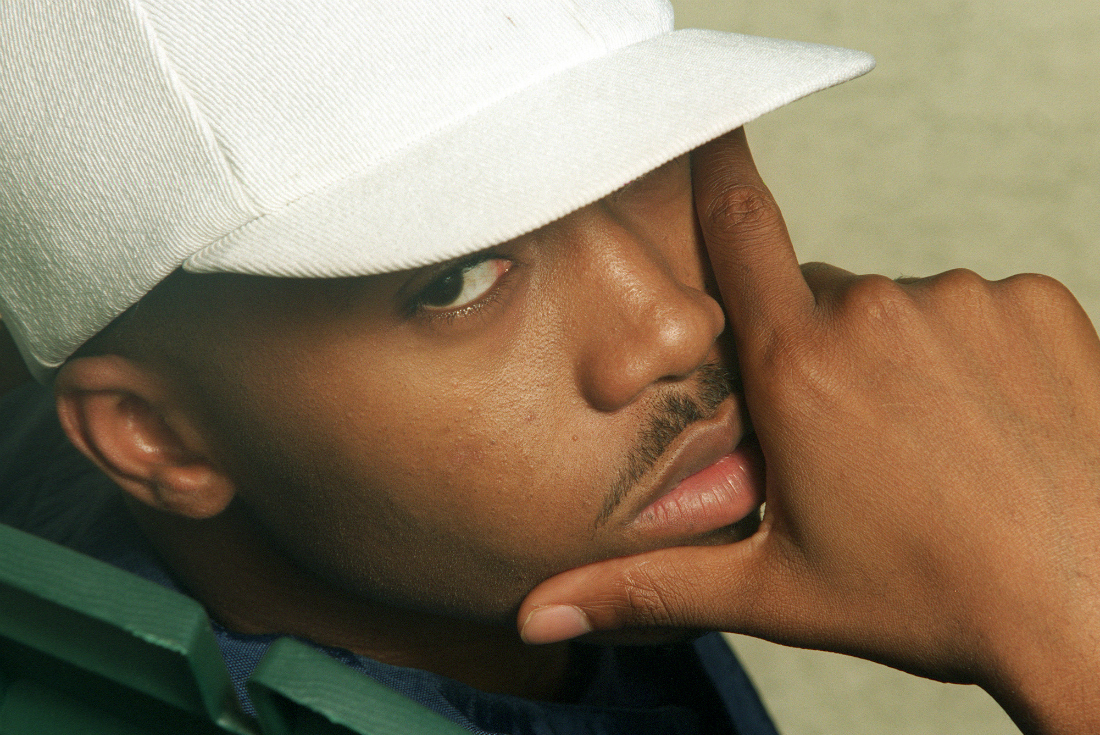 Tone: And if the music is too hard, we've got to put melodic stuff on top of it to bring it back up. That was how we made sure the album had hard appeal but was broad enough that it didn't discourage white America.
Foxy's the best female rapper to ever do it. Foxy was really the first one to challenge a male MC. You didn't want to fuck with her because she had the attitude, the voice, and she really understood the drug game and the streets. She was very clear about the things that she wrote about.
Poke: Not to mention she had a real pen.
Tone: She wrote all of her own stuff. I mean, obviously Jay Z ghostwrote some of the radio stuff, but all that hardcore Foxy stuff, she put it down. Working with her, when she's in the studio, she's an absolute beast.
Poke: Getting her to the studio was a whole other thing.
Tone: But once she's there, it's a wrap. If you get her in the studio, you're getting a record. She'll pen a verse in 10 minutes.
"TAKE IT IN BLOOD"
Produced by: Live Squad, Lo Ground, and Top General Sounds
Nas: I met Stretch [of Live Squad] by some dangerous cats that I was hanging with. Stretch became my brother immediately; we hung out all the time, almost every day. He wasn't really recognized for the great work he was doing with 2Pac and the hardcore records he did with his group Live Squad, with his brother Majesty.
"STRETCH DROPPED ME OFF AT HOME, THEN WENT HOME AND WAS KILLED." —NAS
Stretch was really hurt by 2Pac. I would hear him talking about how 'Pac was so mad at him because Stretch was with 2Pac when he got set up and robbed in the lobby of Quad Studios in Manhattan, in Nov. 1994. 'Pac was mad at everyone after that. I felt bad for Stretch because he really had a lot of love for 'Pac and couldn't believe that 'Pac thought he had something to do with it.
Stretch dropped me off at home, then went home and was killed [in Dec. 1995, in Queens]. That was a real great guy. He produced "Take It in Blood" and "Silent Murder"—the irony. It was just a messed up moment for me. It was the last work he did.
"NAS IS COMING"
Produced by: Dr. Dre
Nas: I'm a big fan of Dr. Dre. When Illmatic came out, he came to a show I did at a club that Prince owned called Glam Slam West in L.A. It was one of the illest L.A. clubs back then. Someone would always get shot outside but important people would be there and it would always be live.
I came on stage holding a cognac glass of Hennessy, with a cigar in my other hand—that was my style then. Someone told me Dre was there, and so I went to see him after my show and we kicked it.
Steve Stoute: I thought working with Dr. Dre was important for marketing the album, trying to do something special to reach a level higher than Illmatic.
Nas: We wanted to show that a New York rapper could rap on a Dr. Dre beat and it's all love.
Steve Stoute: Dre went on record saying that the best rapper he thought in the game was Nas. He told BET or MTV, "Nas, if you're looking at this, I want to work with you, man—you're my favorite rapper."
But Dre had been basically on hiatus. No one could hire him or even find him after he stepped away from Death Row. [I found him because] I'm the commissioner, that's my job.
Nas: When he did Dr. Dre Presents...The Aftermath he called me and I got on a song with him and a few people called "East Coast/West Coast Killas." I saw right there, Dre wasn't about the drama, he was about making records.
He called me and said, "I got this record for you." He played the sample over the phone and I went crazy.
I recorded in Dre's house, at this banging studio he had. It was real chill, just us, happy to work together.
Tone: That spun off Trackmasters and Dr. Dre doing the Firm's album. That's how that whole relationship came about.
"AFFIRMATIVE ACTION" f/ AZ, FOXY BROWN, AND CORMEGA
Produced by: Trackmasters and Dave Atkinson
Nas: AZ was my man and he told me about Foxy Brown; drove me to Brooklyn to meet her at her house. I wanted to put the Firm together and she fit perfectly. It was the first song we recorded together.
Tone: Nas always wanted to get his crew together; he'd been calling it The Firm for a minute. We had been trying different members out. We had 50 Cent in it for a little while. It just didn't work out, though we made a record.
Poke: [The song with 50] came out on mixtapes and the whole cycle. It was 50, Nas, and Nature. Mary J. Blige was going to be a part of the Firm too at one time. She came in, we entertained it. She did a record with us and Nas that we put out with. Nore slipped in there, Mobb Deep. We made it a real Queens thing. That's why we tried to put 50, because 50 was from Queens, as well.
Tone: Not to mention that we were trying to get 50 out there. [Laughs.]
Poke: We were trying to promote him, he was on our label, at the same time.
Nas: I saw the future being albums, tours, Firm athletic wear. We had all those meetings and shit. But the politics of this manager, that manager, this label, that label—it just got in the way of what I thought could've been huge.
"NAS MET FOXY AT THE STUDIO AND SHE JUST WAS IN LOVE WITH HIM." —STEVE STOUTE
Steve Stoute: Nas was so antisocial back then. Foxy was always coming around the studio. I had Tone, who had discovered her, sign her. Nas met Foxy at the studio and was just in love with him, but it's not like they fucked or anything. She always looked up to him, was always in awe of him.
Tone: One of the producers that we had under us, Dave Atkinson, is one of those producers who likes to do records without samples but make them sound and feel like samples.
We took his track, started dirtying it up, making it as grungy as possible. Once we got that element, we played it for Nas and he was like, "This sounds like a Firm record. This is the kick-off joint."
"THE SET UP" f/ HAVOC
Produced by: Havoc
Nas: I love Havoc's tracks and wanted to work with him by any means. I wound up with two from him. I was trying to work fast, because I was trying to get so much done with him but he had his own projects to work on.
I wrote that up and was looking for more from him but we only got one more, "Live Nigga Rap."
I must admit, I said something stupid on that record. I was high and changed words around and I said a word that didn't make sense. I didn't realize it until the album was mastered. But I won't put a spotlight on it—I'm not going to tell you what it was. The word makes sense but it didn't make sense on what I said I was doing. I overthought it.
Tone: We were there for that record, too. We were there for the whole album, because we had to maintain the continuity. It wasn't about Nas just picking the records.
Poke: We all had like a collective opinion about how the album should formulate. We try and give the person an experience like a movie. You have a beginning, a middle, and an end. It wasn't, "Pick any beat." It was, "Yo, which beat is the most appropriate for what we're trying to do?"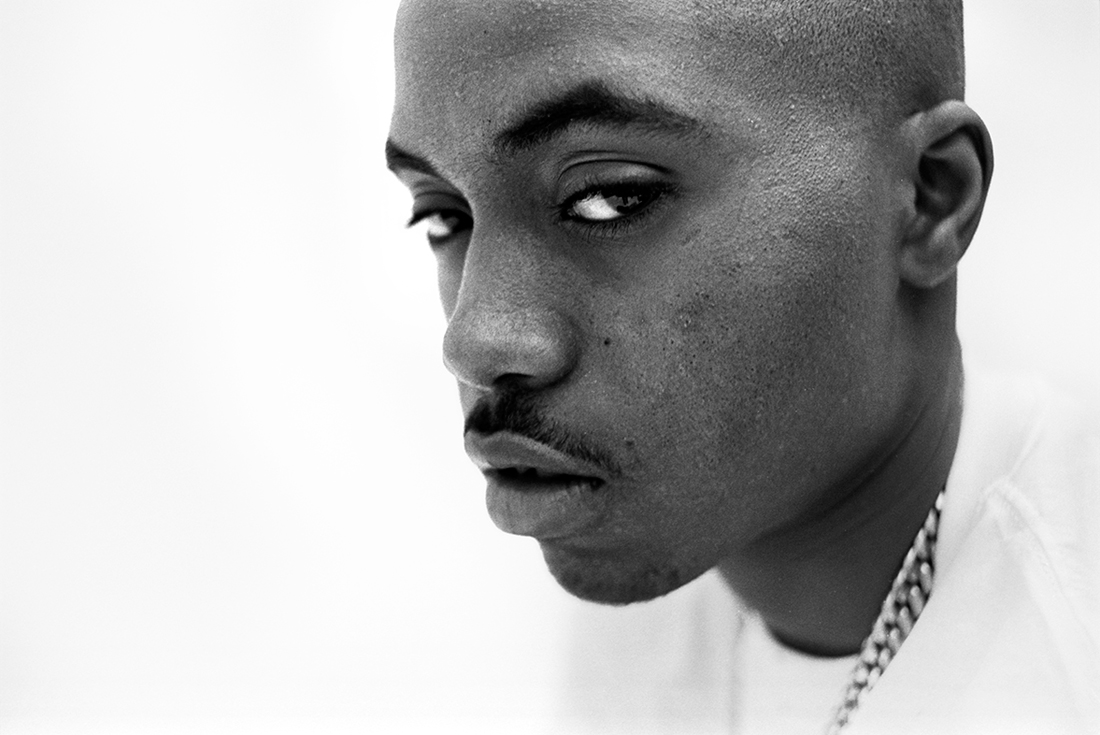 "BLACK GIRL LOST" f/ JOEL "JO-JO" HAILEY
Produced by: Trackmasters and L.E.S.
Nas: At the time, I read a lot of Donald Goines books and he has a book called Black Girl Lost. Goines just blew my mind and I had to do a song like that.
Poke: L.E.S. was one of the producers that we were working with. Who knows how many beats he has, it's just endless. At the time, we had a lot of hard records. So we were trying to make records that we could crossover and show a different side of Esco, which is where "Black Girl Lost" came from, because now, we started getting into the records that we need to get out there to cross over. So that's how that record came about.
Nas: It was an honor to have Jodeci. I love Jo-Jo's voice. I love K-Ci's voice, too, but I thought to have both of them would be overkill.
Poke: It was like, "Who can we find that's hard enough to put on a melodic record?" It don't get harder than Jodeci.
Nas: I was working on "Black Girl Lost Pt. II" when the song leaked. I make sequels to records but we don't plan to put them out unless they are the records. I was working on a sequel to "Shootouts" and a couple other records from that album, too.
My other sequels never made an album. I never released them because they usually couldn't top the first one. If I could top the original then I'd put it on an album. "Black Girl Lost Pt. II'" would have originally been on the album but I never got back to fixing it.
"PEOPLE SAY THAT I ATTEMPTED TO MAKE A COMMERCIAL RECORD, BUT I DON'T KNOW HOW TO MAKE A COMMERCIAL RECORD." —NAS
"SUSPECT"
Produced by: L.E.S.
Nas: L.E.S. is from my hood and I feel like the beat on "Suspect" came from that hood. It was just hanging out with the fellas and rapping.
People say that I attempted to make a commercial record, but I don't know how to make a commercial record. I feel like I always bring the streets to a record. I feel like I'm the balance between commercial and street.
I'm one of the only guys who can stay underground and make sure that the mainstream knows me. That's been a balance that I've been maintaining my whole life.
Poke: We wanted to show the world that, just because we had triple- and quadruple-platinum records, that doesn't mean that we're trying to make sellout records. We were just trying to make good music.
"SHOOTOUTS"
Produced by: Trackmasters
Nas: "Shootouts" was based off some true shit. I added some imagination but it was based on the life of me and my crew.
Poke: We put "Shootouts" out as a freestyle with Nature and Nas on a DJ Clue? mixtape. But it was so crazy that we thought, "Yo, let's make it a whole record and put it on the album." Although Nature is not on the final version, he was on the version that we put out. Nas loved the beat and he just wanted to go. He was like, "Yo, I'm going to air this out myself." [Laughs.]
"LIVE NIGGA RAP" f/ MOBB DEEP
Produced by: Havoc
Nas: I wanted that hardcore Queensbridge sound. Since Marley Marl wasn't producing anymore, I saw Havoc as the next generation. When me and Mobb Deep get in the studio, it's like family who don't see each other but are proud of what we become. We're still fans of each other.
Prodigy: We recorded that for Hell on Earth. Nas called us when he was working on his album like, "Yo, I want to buy that song from y'all that we did." I was reluctant at first because that shit was crazy hot; it was our Nas feature. After thinking about it, we sold it to him. We figured his shit would be bigger than our shit and it'd be good promotion for us.
My rhyme on there is actually the rhyme that I [originally] had on "L.A., L.A." I took that verse off of "L.A., L.A." because it was just too hot. I ended up just doing the chorus on "L.A., L.A." and Hav did his verse on there and that was it. I took that rhyme and put it on "Live Nigga Rap" like two days later. So I'm talking about California shit. I said, "Got links with big cats down in Santa Barbre."
That whole "Live Nigga Rap" verse, N.O.R.E. tried to jack my shit a little something. [Laughs.] If you listen to it, you'll know what I'm talking about. But it ain't nothing, that's cool.
"IF I RULED THE WORLD (IMAGINE THAT)" f/ LAURYN HILL
Produced by: Trackmasters and Rashad Smith
Poke: The first track we played for Nas was "If I Ruled the World."
Tone: We didn't have a singer on it at first. We played it for him and I don't think he got it at first.
Poke: He was definitely resistant. The thing about Nas is, he's pure hip-hop. We were trying to cross him over, trying to give him a broader appeal in the marketplace. He got flack for that because everybody was saying that we were trying to water him down. So when we played him the record, he was like, "I don't know."
The strategy became, let's give him harder records first, so that we can ease him into the radio records. We also tried to make sure that on the harder records, the hooks were sing-along enough that they could cross over to the mainstream. That was the strategy.
It was kind of like a spoon-fed system to get him comfortable with the strategy that we had and put him out there. After three or four records, he was like, "We're in the zone, right now. Let's get busy."
"I WAS SUPPOSED TO BE ON 'THE MISEDUCATION OF LAURYN HILL' BUT I NEVER MADE IT TO THE SESSIONS. THAT'S ONE OF MY GREATEST REGRETS WITH MUSIC." —NAS
Tone: But we were still looking for someone to sing "If I Ruled the World." We had to find that person who had hip-hop credibility. Do we get a pop singer? No, that's not going to work. We had a get a singer who was suitable on the hip-hop side of the arena.
Nas: Being a Krush Groove fan, Kurtis Blow was my favorite rapper when I was a kid. He sang "If I Ruled the World" and I thought that was a huge chorus. The movie is better known for Run-DMC's part and it didn't really mention the Kurtis Blow part too much because it sounded R&B. I didn't necessarily love R&B at the time, but when I saw Krush Groove I loved what he was singing and rapping about.
Poke: The song has a Whodini sample and then we just took the "If I Ruled the World" hook from Kurtis Blow. Nas came up with the "If I Ruled the World" title, and that's when we were like, "Yo, that should be the whole hook."
Tone: The only other person that could have sung that was R. Kelly, but at the time we hadn't started working with him yet. But "Killing Me Softly" had just popped.
Poke: We were one of the pioneers of, "Yo, let's make block party records." Back then, DJs used to just put on instrumentals of an R&B record and MCs would rap over it. We had that mentality, like, let's do that. Everybody started going sample crazy because what we did was working on radio.
Nas: The Fugees were labelmates and friends of mine who used to open up for me in the beginning. I opened up for them once they made The Score. I called Lauryn Hill up, like "Yo, can you rap this out?"
I was supposed to be on the The Miseducation of Lauryn Hill but I never made it to the sessions. That's one of my greatest regrets with music. I was getting the calls to come rap on the album and something was always happening at the time when I got the call. Lisa Ellis of Sony always used to tell me, "You fucked up. You're supposed to be on that album."
Steve Stoute: I mixed that record 30 times, personally. I wanted to make sure all of Lauryn's ad-libs were right.
Nas: We worked on "If I Ruled the World" for probably two months.
Poke: Nas did a couple of those verses over because it just didn't work for the concept of the record. Some of the lines didn't work with some of the records that we were doing, across the board. But sometimes it was just magic and everything worked.
As an artist, sometimes you get tunnel-vision and you don't see every other aspect. Nas would always ask, "What do you think about this? What do you think about that?" and we would give him our real opinion, like, "Nah, I don't think that verse will work" or "I don't think that line works."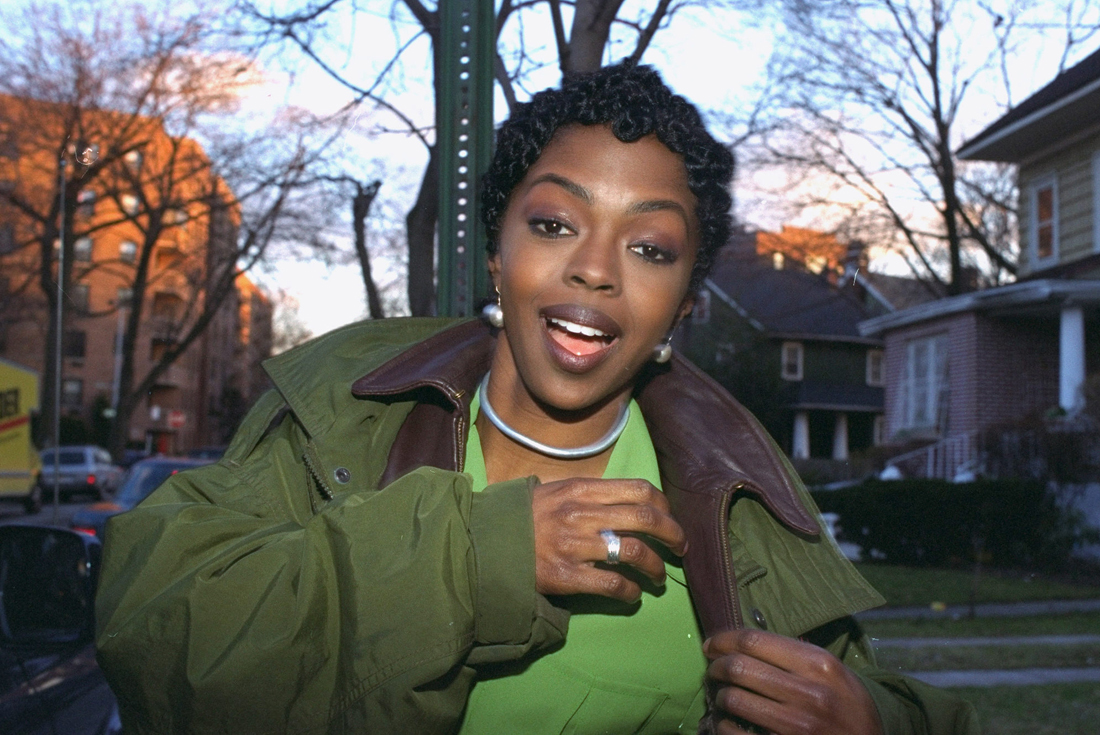 Nas: B.I.G. changed the playing field [of rap music] in a great way. You couldn't be talking about you're the don of the city and your record is only resonating to a couple of street people. If you're the don, that means you need Mayor Giuliani dancing to your songs.
When I'm on the radio, I'm going to have you singing along, "I'd open every cell in Attica, send 'em to Africa," and "Imagine smoking weed in the streets without cops harassing."
That should be mainstream, that shouldn't just be in the streets. The whole world should hear my voice, hear my point of view in my street language. We turned the lights on.
Steve Stoute: The song was a step away from what you heard on Illmatic. That's why in the beginning of the "If I Ruled the World" video, Nas does the rap from "The Message" first, then he snaps his fingers and the song starts.
Even though it had Lauryn singing on it, I didn't want people thinking the only thing the album was representing was singing and topics like "If I Ruled the World." So, at the top of that video, we ran a pre-roll of 30 seconds of him spitting some hot shit.
"WE TOOK THE CONCEPT OF BLOCK-PARTY RECORDS AND TRIED TO PUT IT ON WAX." —POKE
Nas: When we white labeled it, people didn't get it because they didn't know why I had someone singing. They didn't know it was Lauryn Hill because it was white label. When we finally released the record to the radio and let them know that it was Lauryn, it was like, "Oh shit!"
Poke: "[The sellout label] made no sense to me. Like, if you sell more than the regular album, than you're a sellout. But they weren't sellout beats. They were hip-hop beats. Or R&B records a rapper would rap on. That's what the whole beginning of hip-hop was. It was singing with R&B records like "Good Times." All of those records are the records rappers used to rap on at block parties and DJs used to blend and mix. That's what we used to do at block parties.
We took the same concept and tried to put it on wax, and now all of a sudden we're sellouts because the record sells a lot? It made no sense. I would think that you would give it up to us because we're paving the way for rappers to sell more records than they ever sold before. Prior to that, for rap acts, it was like, "You're going to sell platinum? That's not going to happen."
Nas: I fixed all those haters with the next album with "Hate Me Now."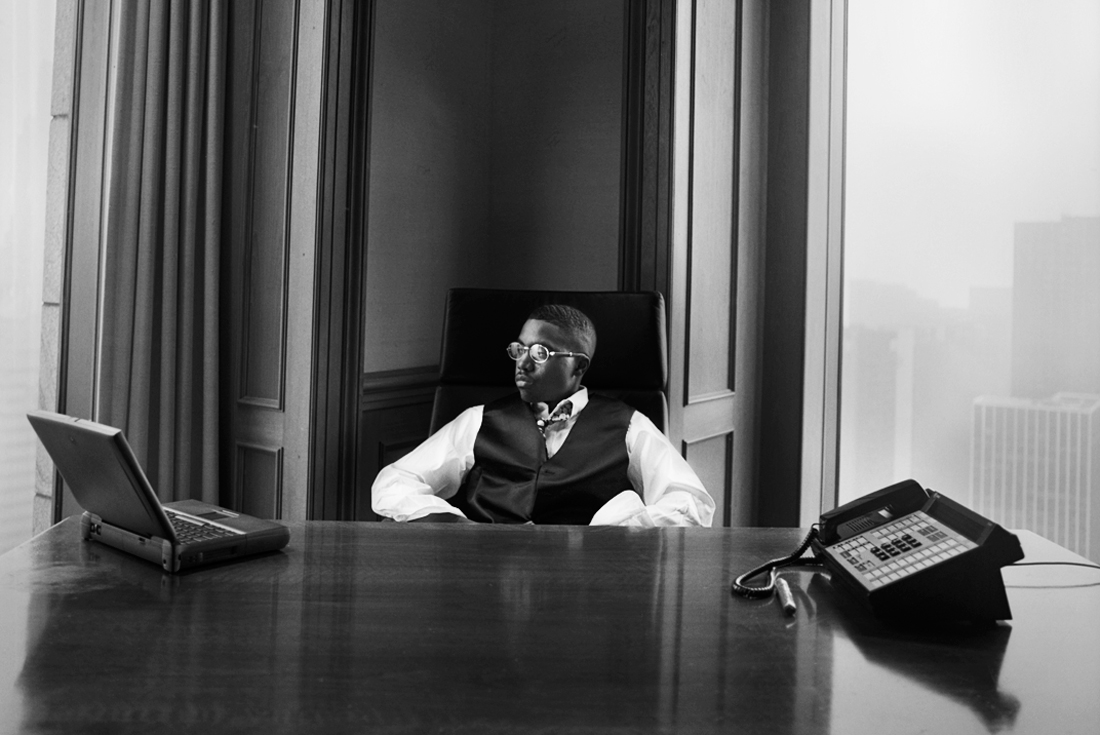 AFTERMATH
Nas: It's some of the greatest times of my life and Steve's life. We saw so many people appear and vanish in this business, and we knew we were here to stay.
Poke: When the album released and the numbers came back, that's when it dawned on everybody that this wasn't a crossover system. This is the system of selling as many records as possible.
We felt beyond vindicated but still scared. I remember being in the house and Steve calling like, "You know how much he did the first week?" I was scared to hear the number. I was like, "Don't even tell me. We bricked." He said, "Yo, we did 268,000." It was just an amazing feeling.
Steve Stoute: It stayed at No. 1 for four weeks in a row. We beat Alanis Morissette for four weeks in a row and she was the hottest thing on the earth. We sold three million albums. I still have those plaques.
Poke: I remember driving up 125th Street and every car was bumping "The Message." I was like, "Yo, I'm hot right now!" [Laughs.] We always wanted people to think we were the Jimmy Jam and Terry Lewis of hip-hop. That we create stars. We create movements. We're not just fly-by-night producers.
Tone: We needed each other at the time. Nas gave us that official stamp: These guys are real producers. They're doing an entire album. They can really make it happen for somebody who has already had success. Nas needed someone to take him to the next level to cement Nas the icon and not just Nas, the rapper with street credibility. It worked out well.
Poke: When you have other rappers saying, "Yo, they're about to fuck Nas up," and they're rappers that you look up to, it's like, "Oh my God, we're about to be finished."
People feel like Nas is almost like their baby, like he's the rapper of all rappers and you don't want to see that tarnished. We tried our best not to fuck it up. [Laughs.]
"I REMEMBER BEING IN THE HOUSE AND STEVE CALLING LIKE, 'YOU KNOW HOW MUCH HE DID THE FIRST WEEK?' I WAS SCARED TO HEAR THE NUMBER." —POKE
That album is a classic. It stands up against any other classic hip-hop album. It was the benchmark for what Nas is capable of, that he could make big pop records that are also hood records.
Now he had a new audience that didn't know anything about Illmatic. Crossover fans were like, "Illmatic? What the hell is that?" There were spikes in Illmatic's record sales because of It Was Written. Illmatic sold 500,000 units. It Was Written sold 3.5 or 3.6 million. He gained five-times his audience with It Was Written.
Nas: That record kicked the wall down for us. It's one of my proudest accomplishments.