The BMW Tupac Was Shot In Is Up for Sale for $1.5 Million
The bullet-riddled BMW Tupac took his last ride is up for auction, with bidding starting at $1.5 million.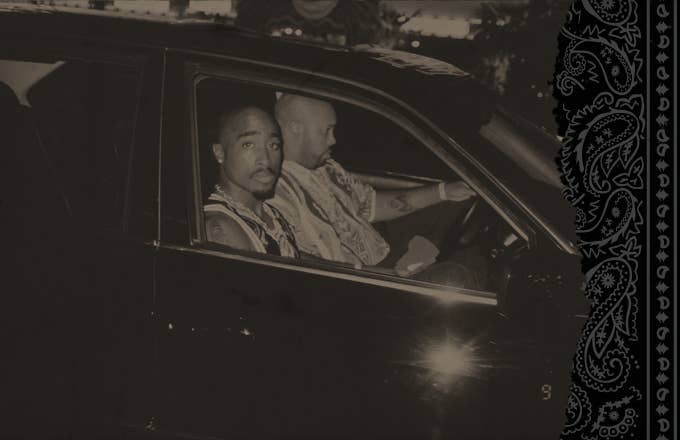 Complex Original
Image via Leonard Jefferson
The final public photo of Tupac Shakur featured him seated with Suge Knight in a 1996 BMW 750iL moments before he was gunned down on the Las Vegas strip in a drive-by shooting. That BMW, arguably one of the most infamous cars in crime history, is now up for auction. 
The iconic, but bullet-riddled car has been restored, and a few chapters have been added to its storied past.
"As for how the BMW ended up at an auction house ... after the murder, Vegas PD impounded it and the car was auctioned off," TMZ reports. "It changed hands several times before finding its most recent owner."
Despite being over 20 years old and changing hands multiple times, the car has only accumulated 90,000 miles. According to Kelly Blue Book, an identical BMW with similar mileage sells to a private party for roughly $2,578. Since the one Knight was driving carried arguably one of the most critically acclaimed and commercially successful MCs, the asking price is $1.5 million.
The infamous BMW joins Tupac's own vintage Hummer H1, which was sold by an auction house in May of 2016 for over $300,000. Since his death in 1996, various personal items related to Tupac including a platinum RIAA plaque for Me Against the World, handwritten letters, and handwritten lyrics have all been put up for auction.