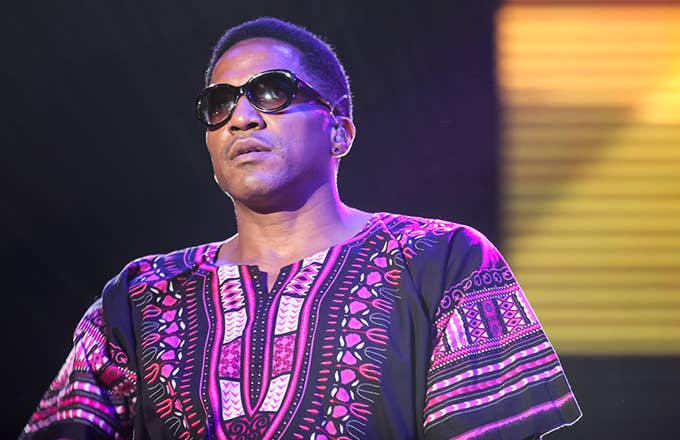 In honor of the late Prodigy of Mobb Deep, Q-Tip dedicated the entire two-hour segment of his Beats 1 radio show, Abstract Radio, to the Mobb Deep co-founder.
"We lost a great one, man," Q-Tip said, during the show's opening. "We lost a big one. I'm about to take y'all through the zone…you know what it is. Prodigy from Mobb Deep. Rest in peace. Rest in power to the brother…his whole family. The whole Johnson Family and all that. Celebrating the life and the legacy of Mobb Deep's Prodigy. We love you, baby. R.I.P."
Upon hearing the news of Prodigy's death Tuesday, Q-Tip expressed his condolences.
Man I'm rocked by the news of my man p passing... So many memories w him n havoc n the fellas.. Man im @ a loss
Damn man.... Life is a gift. p was a gift to his fam and the rap world RIP P
A Tribe Called Quest's Q-Tip was an integral part of Mobb Deep's early career and their 1995 album, The Infamous, as Havoc confirmed during a 2011 Complex interview. 
"Q-Tip was the one that got our foot into the industry," Havoc said. "We met him and he brought us into the Def Jam building, which gave us a whole lot of connections for talent shows, parties, and things like that. People started knowing us and seeing our face. So when we finally got to The Infamous album, we were like, 'We need to holler at Tip.'"
The set featured a litany of Mobb Deep cuts, ranging from "Lifetime," "Get it Forever" and "Eye for an Eye" to "Put 'em in Their Place."
You can stream Q-Tip's set from Beats 1's Abstract Radio free via iTunes here.