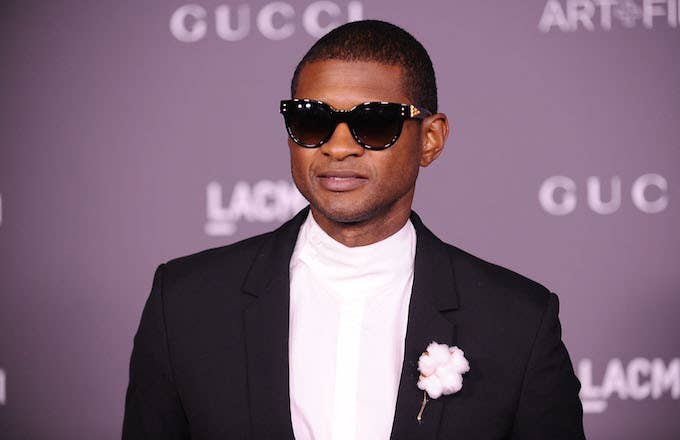 The accuser from Usher's herpes scandal of the past year, Laura Helm, seems to be moving on from one messy lawsuit to the next, reports TMZ. After failing to secure the bag from her $20 million lawsuit against Usher, she has now turned to taking legal action against an insurance broker who was representing three insurance companies. Help claims the broker provided her medical information to a blog. The Georgia woman is now seeking compensation from: United Healthcare, Blue Cross/Blue Shield of Louisiana, and Golden Rule Insurance Company, for distributing screenshots of her insurance application to a blog. Whoof.
The screenshots published in the blog post allegedly contained Ms. Helm's "private sensitive health information," and on top of that, she's decided to tack on a good ol' case of defamation, citing that the blog accused her of committing insurance fraud. 
Helm's initial lawsuit with Usher was dismissed, as she was reportedly unsatisfied with her attorney and had planned to refile. After the case's dismissal, Usher's attorney Steve Sadow told PEOPLE in a statement: "It's our sincere hope that this dismissal will bring an end to the opportunistic litigation against Usher in Georgia." 
Helms, who was initially listed as Jane Doe in the lawsuit against Usher, came forward with her identity back in September, providing descriptive details of their encounters together. 
Usher has previously been accused of transmitting herpes to Quantasia Sharpton. There was also a case from 2012 in which Usher reportedly paid out $1.1 million.