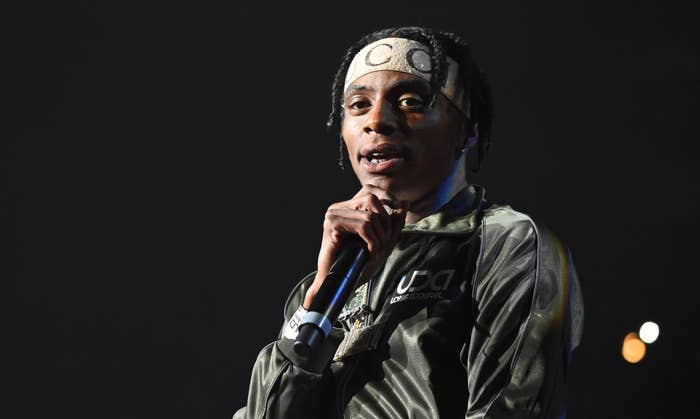 Soulja Boy has been ordered to open up his wallet and pay a hefty amount of money to his ex-girlfriend who's suing him for abuse and kidnapping. 
According to documents obtained by Rolling Stone, the "Crank Dat" rapper (named Deandre Way) has to pay Kayla Myers $235,900 relating to an incident in February 2019 where Soulja allegedly hit her with a gun and threatened her life. A jury on the case came to an agreement that $1,800 of the payout was for "mental health expenses" while $234,100 went to "physical and mental pain and suffering."
The jury also found that Soulja had engaged in "malice, oppression or fraud." Meanwhile, Meyers showed photos of her alleged injuries, which included three fractured ribs and DMs allegedly sent to her by the rapper.
Myers stated in her original complaint (filed in 2020) that after a party, Soulja Boy "approached yelling profanities, kicked her, stomped on her stomach and bashed her head with a large gun." Soulja Boy's assistant (named Samdy in the filing) was also accused of assault. 
"Way held the gun to Ms. Myers' head and told her she was going to die that night and she would not make it home," the original complaint read. "Way next instructed his assistant to take her in the garage and tie her up with duct tape."
Myers also claimed she was "wrapped in an extention cord" and, separately, forced to shower in front of Soulja and his assistant. The SODMG founder previously denied the allegations against him and has yet to comment on the latest court order.