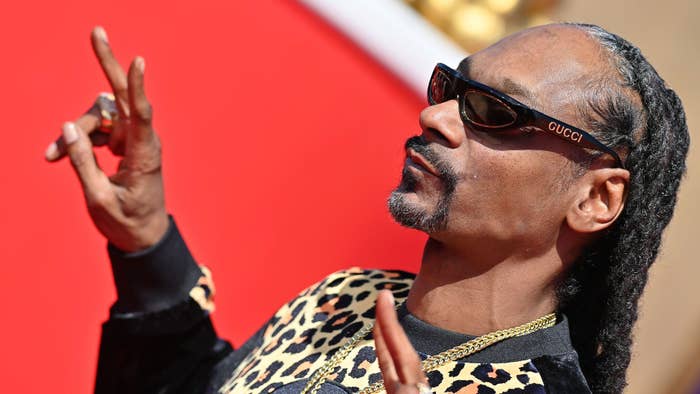 Inflation is hitting everyone hard both at the gas pump and elsewhere, and even celebs like Snoop Dogg are feeling the effects.
The legendary rapper is known for his predilection for the chronic, and in 2019 hired a full-time blunt roller to make sure he always has some perfectly rolled weed on deck. But thanks to inflation, Snoop tweeted out on Tuesday that the current salary of said blunt roller has gone up thanks to the state of our economy.
The West Coast icon responded to a tweet sent out by UberFacts, which stated that Snoop's blunt roller made between $40,000 and $50,000 annually.
"Inflation. Their salary went up!!" he wrote.
Snoop first revealed he had hired a personal blunt roller while a guest on the Howard Stern Show.
"That motherfucker is like Lurch from the Addams Family. 'You rang?'" he said. Seth Rogen, who himself served as a professional blunt roller for Waka Flocka Flame in 2014, corroborated Snoop's story.
"He knows how to gauge the look on someone's face when it seems like they want a blunt and if they do, he gives you one," Rogen said.
"That motherfucker's timing is impeccable," Snoop added. Howard Stern then sought to clarify that Snoop actually employed this individual.
"That's his J-O-B—his occupation," Snoop affirmed. "On his resume, it says, 'what do you do? I'm a blunt roller. P-B-R, professional blunt roller." Snoop also said the role comes with great perks like free chronic.
Aside from Snoop and Waka, Kid Cudi and G Herbo have also sought to hire professional blunt rollers in the past, though it's unclear if they ever found a worthy candidate.
Revisit Snoop's conversation on Howard Stern Show below.