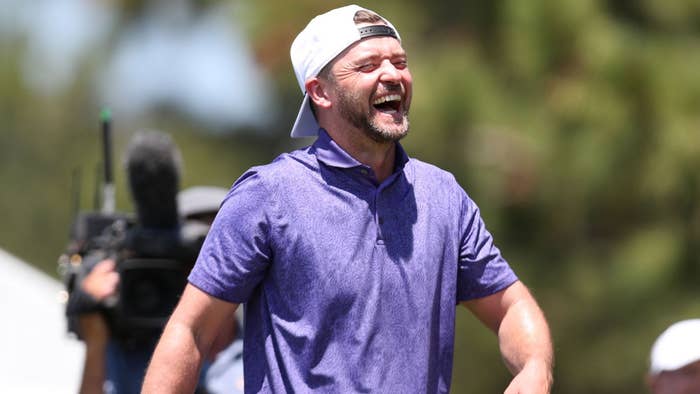 Justin Timberlake has sold off his entire song catalog to the song management company Hipgnosis, handing over 100 percent of the copyrights for his biggest hits in a deal worth $100 million.
The news was broken by The Wall Street Journal, which said Hipgnosis announced on Thursday it had purchased some of Timberlake's biggest hits, including "SexyBack," "Rock Your Body," "Suit and Tie" and "Can't Stop the Feeling."
"I am excited to be partnering with Merck [Mercuriadis] and Hipgnosis – he values artists and their creative work and has always been a strong supporter of songwriters and storytelling," Timberlake said in a statement. " I look forward to entering this next chapter."
The *NSYNC member is the latest pop star to sell off the rights to their biggest songs. Fellow pop stars Ryan Tedder and Bruno Mars recently sold off their catalogs as well, and in December Bruce Springsteen made headlines when he sold off his whole discography to Sony for a whopping $550 million. He had followed in the footsteps of Bob Dylan, who a year earlier had sold his entire catalog to Universal Music Publishing Group in 2020. Tina Turner additionally sold her catalog to BMG for $50 million in October, and Pink Floyd is rumored to be shopping around their catalog as well.
Hipgnosis, who has become a massive buyer of music catalogs during this recent boom, had previously closed deals with Neil Young, Lindsay Buckingham and Red Hot Chili Peppers. 
"Justin's incredible catalogue will join other amazing works at Hipgnosis which we know will serve as a great steward of his work,"  Hipgnosis's CEO and former music manager Mercuriadis said in a statement. "We look forward to a great partnership between Justin and Hipgnosis."