Toronto Rapper Tobi Releases Single "Flowers" From Forthcoming Album
After securing a win in the 2021 Juno Awards for "Best Rap Recording of the Year," Tobi has now released the lead single to his follow-up album, "Flowers."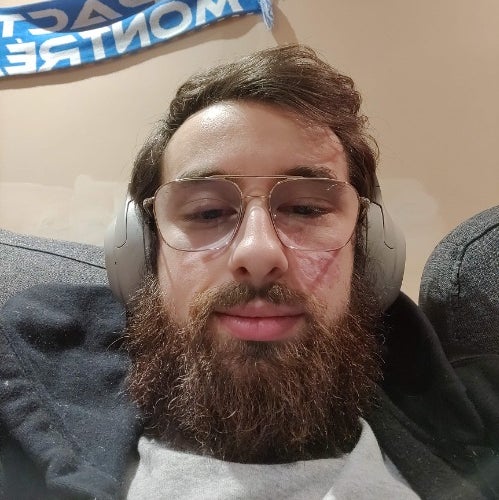 Writer. Passionate about music, movies, (some) sports, and video games
Oct 06, 2022
Toronto rapper Tobi is getting ready to follow up his 2021 Juno Award-winningElements, Vol. 1. First there was "Before We Panic," and now there's "Flowers," the first single from his upcoming album.
Singing over a soulful instrumental and calming vocal sample, Tobi raps about his time in therapy, helping his friends through tough times, and, of course, giving people their flowers before it's too late.
"20 minutes left with this therapist / Telling her the truth and I'm just hoping that she hearing it / I changed the game cuz this game here not all fair / Brought my dogs out from the rain cause ain't no one care," Tobi raps.
"This is one of my favorite songs I've done. The definition of unapologetic soul music," said Tobi in a statement. "I wanted to tell a story of what it meant to be a man, growing and learning and dealing with my vices. Protecting my peace, while navigating the challenges of life. This song is a turning point in my mental journey. Addressing fears, seeking therapy, paying homage to those who are living… it's a lot to unpack in the verses, but at the end of the day it feels so good to be alive and creating and I'm grateful for every moment."
Since Tobi took home the Juno Award in 2021, he's since appeared on COLORS where he initially performed "Flowers." His song "Move" was also featured in the Netflix movie Do Revenge.
No word yet on the next album's name or release date, only that it's "coming soon."