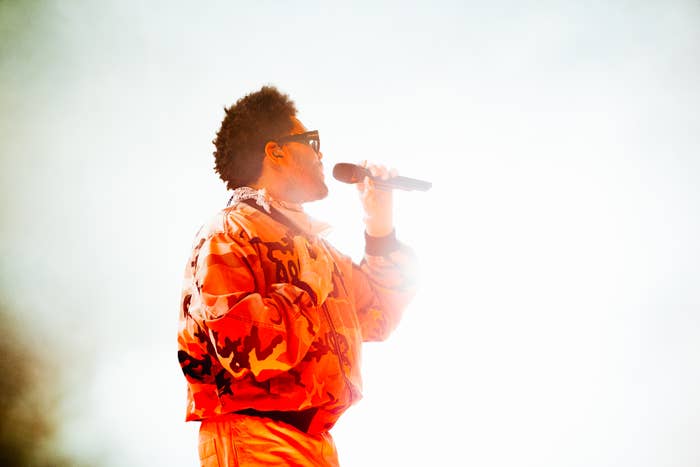 Last week, The Weeknd hinted that he could be retiring his stage name, and today it seems like he's one step closer to ushering in a new era. The singer has dropped his moniker on Twitter and Instagram in favour of his birth name, Abel Tesfaye.
"I'm going through a cathartic path right now," The Weeknd said in his interview with W Magazine. "It's getting to a place and a time where I'm getting ready to close the Weeknd chapter. I'll still make music, maybe as Abel, maybe as The Weeknd. But I still want to kill The Weeknd. And I will. Eventually. I'm definitely trying to shed that skin and be reborn."
In lieu of a comment on the name switch, The Weeknd retweeted someone referencing his "disappearance" for Abel Tesfaye.
Tesfaye may have changed his name on the social media platform, but his handle remains the same. It's unclear if this marks the first step in the singer following through on his decision to disown his stage name, or if this might be a timely promotion ahead of his HBO show The Idol.
Regardless, The Weeknd is still kicking and is preparing more new music ahead of the series. He's also planning a final album that would mark the end of his time as The Weeknd and as a conclusion to the trilogy he started with his 2020 album After Hours.
The Weeknd's most recent output came on the recently released Mike Dean album where he appears on four different tracks, but he isn't actually listed as a featured artist on any of them. 
Before that, he and Future released "Double Fantasy," the first of many songs the former prepared for The Idol's official soundtrack.
The Idol is set to premiere on June 4.