Spotify Is Officially Accepting Music Submissions for Its Playlists
The streaming service's new feature, which is out of beta, has received 67,000 requests so far.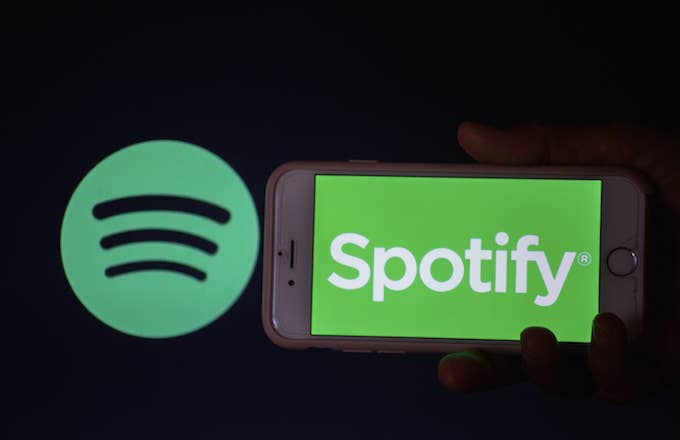 Getty
Image via Getty/Alexander Pohl/NurPhoto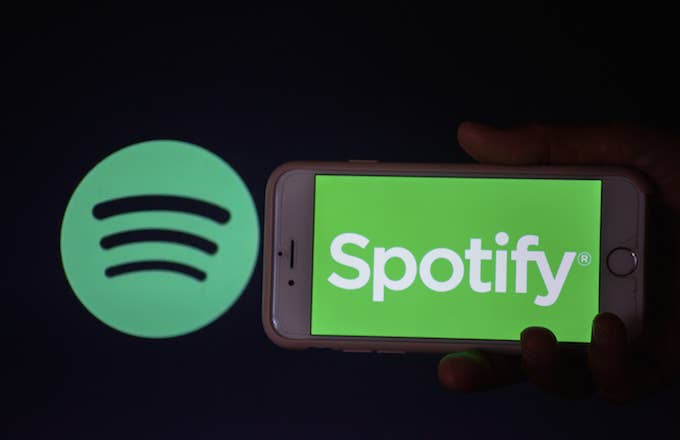 Spotify is giving up-and-coming artists a major publicity boost.
Several months ago, the popular streaming service announced a beta feature that allowed musicians and labels to submit new music for playlist consideration—a move could potentially expose a rising artist to millions of Spotify users.
"The number one question we get from labels, artists, and their teams is: Who do I speak to to get on Rap Caviar, Hot Country, ¡Viva Latino!, Ultimate Indie or other Spotify playlists?," company executive Nick Holmsten told Billboard in July. "We've listened to feedback from the creative community and developed a new feature that enables them to easily submit unreleased music for playlist consideration to our entire worldwide team of playlist editors."
Spotify announced Wednesday that the direct-to-artist tool had officially launched following a successful beta run. The platform claims the new feature garnered more than 67,000 artist submissions, 10,000 of which received editorial playlist placement for the very first time. One such act was Brazilian-born singer Gustavo Bertoni, whose song "Be Here Now" was selected to appear on the Acoustic Morning and Fresh Folk playlists. According to Spotify, Bertoni's introduction to its editorial content resulted in a significant boost to his streaming numbers, going from 7,000 monthly streams to 617,000.
British rock band Yonaka's numbers surged from 82,000 to 290,000 after they were added to New Music Friday. Belgian rapper Bryan Mg went from 4,600 to 33,000 monthly streams after he landed the La Vida Loca playlist.
"After the first release got picked up by Spotify I think about a month later I got my first booking for a club show," Mg said in a statement. "People also started to send me private messages on Instagram about where they heard my music for the first time. I also received invitations for radio stations in the Netherlands and in Belgium and saw my followers on Instagram and Spotify get a boost."
To use the new feature, labels are required to submit material to the Spotify Analytics platform; artists and management teams must submit records through their Spotify for Artists accounts. In conjunction with the roll out, the company has released new episodes of The Game Plan, which inform audiences on how playlists work as well as how to get playlisted. You can check out both episodes below.